Alcohol detox is the process of stopping drinking and allowing the body to rid itself of alcohol and toxins. Finding the right medically-supervised facility minimizes withdrawal dangers and provides therapy for long-term recovery.
29.5 million Americans had an alcohol use disorder in 2021. A good alcohol detox center needs time and proper research for your needs and condition.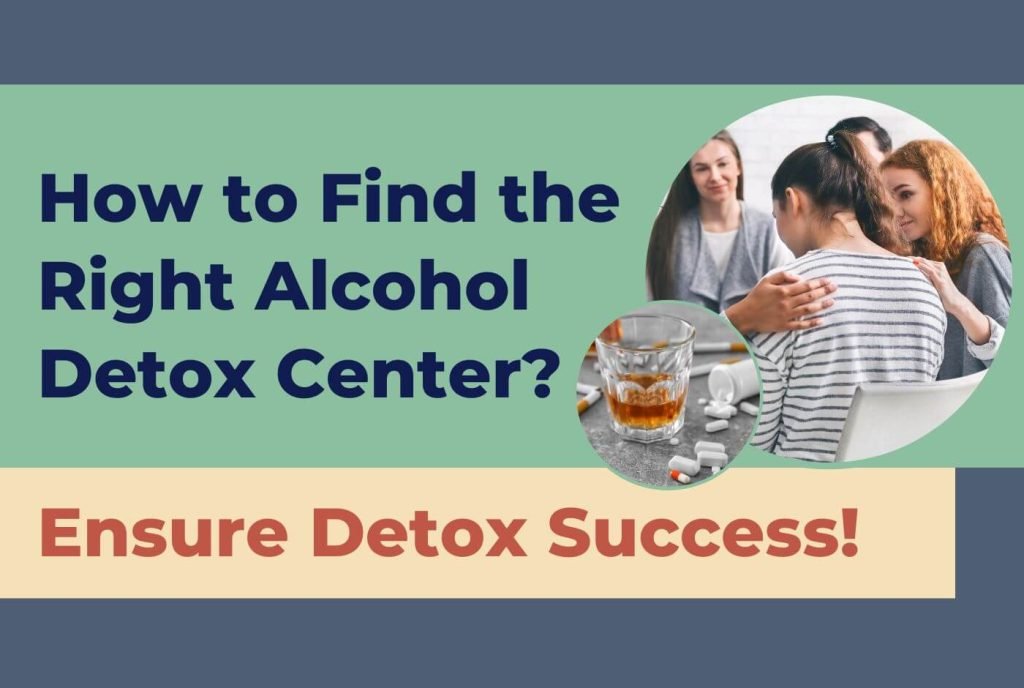 In this blog post, we will discuss the factors you need to consider when choosing an alcohol detox center. We will also provide tips on how to find a reputable and effective facility.
So if you're ready to start your journey to recovery, read on!
Different Kinds of Places to Get Rid of Alcohol
Detox depends on your condition primarily. There are different kinds of detox centers available. Some of them are government-funded detox centers, whereas others are private. Choose the one that suits you best.
Here are some of the popular ones:
Inpatient Detox Centers
You have to live at the rehab center for 3-7 days with this Inpatient Detox program. Here in Inpatient detox facilities, you stay overnight for a set amount of time. 
During my time working at a local detox center, I had the privilege of witnessing John's incredible journey to sobriety. He struggled with addiction for years but found hope and support within the center's caring community.
These centers get medicines and treatments to distract you from drugs and alcohol. The inpatient program offers care and tracking 24/7, counseling, therapy, and planning for aftercare.
Outpatient Detox Centers
You won't have to reside at a rehab center in the Outpatient program. You just visit the detox center for a certain amount of time during a particular schedule.
This program is for you when you prefer more flexibility and if you have moderate withdrawal symptoms. Outpatient programs need a stable and supportive home setting. Ensure this before you join.
Residential Detox
This can be called the extended version of Inpatient Detox. Usually, for 30-90 days, you have to live in rehab for a complete recovery treatment.
Residential Detox provides a structured and supportive environment, focusing on recovery without distractions. You need this when out of control and must be under continuous supervision.
Partial Hospitalization Program (PHP)
PHP is an extended program of Outpatient Detox. You can live in a sober living setting at your home and attend a treatment session for 4-6 hours daily. Partial, as the name suggests, can provide you with more than Residential Detox.
However, it lacks the support and continuous attention from Inpatient Rehab. If you have some stability and still need treatment, join PHP.
Intensive Outpatient Program (IOP)
IOP is the extended version of PHP. In this program, you must attend an Inpatient detox facility for 9-12 hours daily. However, you can get back to your home. That means you don't have to leave your residence.
The main difference between IOP and PHP is that once you've completed the PHP or Residential Detox program, go for IOP if you need more steady and higher-level care.
As you can see, there are various kinds of alcohol detox. Consult your doctor or mentor to know which program you should participate in.
How to Find an Alcohol Detox Center
There are a lot of different kinds of detox centers. Among them, it's hard to choose the right alcohol detox center from them. You need to choose one that fits with your goals. Approximately 20% to 50% of all rehab enrollments are for alcohol addiction treatment.
Here are some things you can consider to search for a reliable rehab: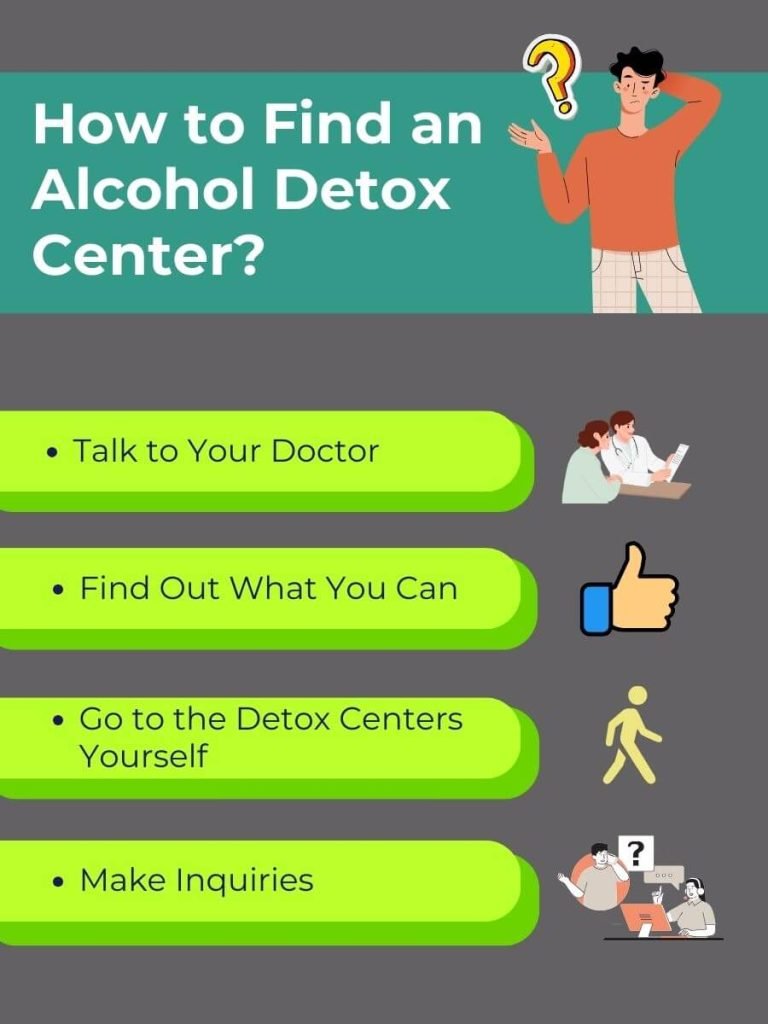 Talk to Your Doctor
Consulting with your doctor, he can look at your condition and suggest your needs. Choosing detox facilities with a doctor's prescription will benefit you.
Your doctor can also prescribe you to take medicines that help you to decrease withdrawal symptoms.
Find Out What You Can
You can use SAMHSA's Treatment Locator or the National Association of Addiction Treatment Providers to look for your desired rehab programs nearby. Monitor scores, reviews, and comments from past patients and what experts say.
You can search on Google for the best alcohol treatment facilities and see the results of what other people are saying.

I felt a deep sense of satisfaction when I saw patients regain control of their lives after completing detox. Witnessing their resilience and determination left a lasting impression on me.
Go to the Detox Centers Yourself
Before you join any rehab, visit the places on your own. Ask your friend to accompany you. Visiting these places, you can feel the settings, facilities, staff, and the program itself.
You can get a chance to see how the patients are treated and talk with them for real-life experience.
Make Inquiries
Ask questions to the staff you meet at the rehab center. Feel free to ask your queries whether you are talking on the phone or in person. This will ease your path to making the right choices.
These are the common questions you can ask them:
How long does the training last?
What is the process for getting in?
What are the staff's skills and qualifications?
What kinds of methods and ways are used to treat?
How much does it cost, and how can I pay?
If anything bothers you, if you feel anything isn't suitable, look for another alcohol detox center.
How To Choose The Right Detox Center For You
Once you've found some detox centers, you need to pick one of them to join. Before you enter, you might ask how to choose the right one.
n 2019, the National Institute on Alcohol Abuse and Alcoholism (NIAAA) projected that 14.5 million US people (18 and older) had alcohol use disorder (AUD). So the best alcohol treatment facilities are always hyped in the community.
Here are some things to think about before you choose the right detox center:
Your Personal Goals and Wants
Before you join any rehab program, think about what you need to get out of detoxing. Find out the exact reasons and choose what kind of help you need.
If you have any other mental or physical health issue that needs special care, consult your doctor before joining.
How Much Care You Need
You need to identify in which stage you are in your addiction. Determining your condition, you may need some extra care. Consult your doctor or mentor to understand how wrong your withdrawal symptoms are. 
My next door neighbor is a counselor at an alcohol detox center. He shared that he had the opportunity to work closely with patients and help them navigate the difficult path to recovery. It was during these interactions that he gained valuable insights into the process.
Search for Inpatient, Outpatient, Residential, PHP, and IOP, every type of rehab possibly available, and know about them to make your decision.
How Much Care Costs
While choosing any detox center, you need to consider your budget. It's wise to check on your insurance provider if they cover rehabs in it or not. Some things that affect how much medicine costs are the amount of care, Length of stay, Location, Services and facilities, and Insurance.
Location
The place where the alcohol rehab facility is located is a crucial aspect to consider. Your recovery's comfort and speed can depend on the location and environment. Keep your eyes on the distance, environment, and how easy it is to get there.
Type of Treatments
There are several ways to detoxify people at various rehabs. However, the goal is to prevent you from drinking but choose the one you like.
Some popular treatment methods are Medical-assisted Treatment, Holistic Care, Behavioral Therapy, and Peer Support.
Detox Center's Certification and License
Accreditation and licensing are signs that the rehab center is excellent and safe. Accreditation means that the detox center has met the requirements and criteria they need. And license makes the center legal.
It means they have the rules and regulations by the state or local government standards. Before you join any rehab, check requests and certifications alongside the reviews.
Staff's Knowledge and Qualifications
You must look for an alcohol rehab center with an experienced team of doctors, nurses, counselors, therapists, and other staff. Remember that you should choose the rehab with enough staff to provide each patient the best they can offer.
Availability of Aftercare Programs
After you finish your detox program, you may need ongoing supervision and care. This helps you to avoid relapse and stay calm. Look for a rehab that will care for you even after you finish your session whenever needed.
Following these, you can find a alcohol detox center that fits your needs and goals. Choose the proper recovery to help you get sober, avoiding relapses.
What You Should Ask Alcohol Detox Centers
Before you choose or join any rehab programs, you must ask some questions about their programs. You should know how much care they provide before you join them.
Here are some questions you should ask at an alcohol rehab facility:
What kind of license and certification do you have?
What methods do you offer that have been proven to work?
Do you test for disorders that happen at the same time?
How many patients do you have per doctor?
How is the environment, and what does a typical day look like?
Taking A Look At Your Insurance
Depending on your plan, different services and incidents are covered at different levels. You must look at your insurance provider to see if they provide rehab and detoxification coverage.
Here are some things you can ask them to know what your insurance covers:
Find Out Which Places Will Take Your Health Plan
Call or visit your insurance provider to determine whether your chosen rehab is covered. You should choose a detox center that is a part of your network and coverage, reducing costs and saving you money. This will make you avoid getting bills you didn't expect.
Ask About Costs That Your Insurance Won't Be Paying
Even after you choose the detox center from your network's list, some charges won't be covered by insurance. Ask them about the costs. This might be the costs of premiums, copayments, coinsurance, and other fees.

Before you sign up, ask them about rehab costs and take precise estimates about pricing. Discuss what services they are offering, like medications, therapy, aftercare, etc.
Talk To Them About Payment Plans
If you are already having hard days with your finances, some rehabs support and sponsor your treatment to a limited amount. This can help you. Consider looking into grants, scholarships, loans, donations, and other ways to get money. Talk to them about other plans if they have a Detox No Insurance policy.
Alcohol rehab isn't a matter of shame. Instead, if you don't take any necessary action against these, you'll keep falling in life. Rehab isn't something that makes you detached from society. So find a good rehab facility for yourself, and get sober today. Know if you can take Outpatient rehab by yourself.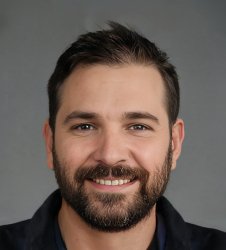 Latest posts by Tony McKenzie
(see all)