Yes, you can use FMLA for alcohol rehab. Addicts can start their recovery during those 12 weeks of FMLA leave, which helps them and their company.
In this extended article, we'll delve deep into the FMLA process for alcohol rehab. By sharing real stories from people who have successfully used FMLA for rehab, you'll gain a clearer understanding of how this policy can be a lifeline for individuals seeking recovery.
Understanding FMLA
FMLA law allows employees to take leave up to 12 weeks in 12 months. But they must show specific medical and family reasons and some necessary paperwork. Such as:
The birth or adoption of a child
The care of a spouse, child, or parent with a severe health condition
The employee's serious health condition that prevents them from performing their job
To be eligible for FMLA for rehab leave, you must:
Work for an employer with at least 50 employees within 75 miles of your worksite.
Have worked for your employer for at least 12 months.
Have worked at least 1,250 hours in the 12 months before the leave.
Alcohol addiction is considered a serious health condition under FMLA. However, you cannot use FMLA leave for absences caused by the use of alcohol, such as hangovers or intoxication.
FMLA Eligibility Requirements
33% of people who go to drug rehab centers are there because of alcohol. A serious health condition, the birth or adoption of a child, or the care of a spouse, parent, or child with a severe health condition are some criteria that fall under FMLA.
To be eligible for FMLA for inpatient or FMLA for outpatient rehab, you must meet the following requirements:
You must work for a covered company, a public or private business with 50 or more workers within 75 miles of your place of work, a public agency, or an elementary or secondary school, no matter how many people work there.
You must have worked for your company for at least a year, though those months don't have to be in a row. But you must have worked at least 1,250 hours in the 12 months before you take leave.
You must have a severe health problem that keeps you from doing the most important parts of your job. A serious health condition is an illness, injury, disability, or physical or mental state that requires hospitalization or long-term care from a healthcare provider. If this definition is true, then alcoholism is a severe health problem.
You may also need to show proof from your doctor that you need to take time off work because of your health. But your boss can make you use any paid leave you saved, like vacation or sick time, as part of your FMLA leave.
The process of getting FMLA for alcohol rehab
You need to know some requirements and limitations before applying for FMLA leave.
1. Employee Absent for FMLA Rehab
Receive notice that an employee is or will be absent for a reason that may qualify for FMLA for rehab.
Example: John tells his employer he needs leave for alcohol rehab. His employer provides FMLA paperwork. John gets medical certification from his treatment facility. John is approved for 12 weeks of unpaid, job-protected leave to attend rehab.
2. Determine Preliminary Eligibility
Determine whether the employee has been employed with the state gov't for at least 12 months. Identify continuous state service dates. If under 12 months, review for previous state service, service to the state through a temporary services agency, or absence on military leave.
Determine whether 1,250 hours were worked in 12 months before leave begins.

– Review leave taken for the preceding 12 months.

– Check for additional leave used during the current pay period.

– Subtract leave and holidays (and furloughs and suspensions, if applicable) from 2,080 standard hours (for full-time employees).
Determine whether the employee appears to have an FMLA-qualifying reason for leave.
Determine whether the employee has used all available FMLA leave.
Review leave balances to determine whether the employee will be paid or unpaid.
3. Issue Notice and Documentation Deadline
Provide Eligibility, Rights, and Responsibilities Notice to the employee within five (5) business days of becoming aware that a current or upcoming absence may qualify for FMLA protection.

– (Optional) If the employee is at work, invite the employee & supervisor to discuss FMLA. If the employee did not submit an agency FMLA request form and the agency uses it, invite the employee to complete it during the meeting.

– If the employee is not at work, send the employee the Eligibility, Rights and Responsibilities Notice, and a certification form that can be used to provide supporting documentation for FMLA leave, if needed.
Maintain records by agency practice.
Example: Jane informs her supervisor on Monday that she needs to take time off for a medical condition. On Friday, Jane's employer provides her with the FMLA Eligibility, Rights, and Responsibilities Notice and a certification form to be completed by her doctor. The notice states Jane must return the certification within 15 calendar days.
4. Confirm Eligibility & Issue Designation Notice
Receive and review FMLA alcoholism paperwork from the employee or representative.
If supporting documentation is incomplete or otherwise insufficient to determine eligibility, send a request to the employee for complete and sufficient certification.
If complete and sufficient documentation is not received, FMLA may be delayed or denied.
If supporting documentation is complete and sufficient, prepare the FMLA Designation Notice and provide it to the employee within five (5) business days of receiving the information that allows the employer to determine eligibility.

– If the employee is absent for his/her serious health condition, include a requirement for a fitness-for-duty certification before the employee can return to work if such is required for all similarly situated employees in the agency.

– If an employee is on leave without pay (LWOP) for an entire pay period, include information for continuing benefits while on LWOP.

– If the information received does not support eligibility for FMLA, indicate on the Designation Notice that the absence will not have FMLA protection.
Maintain records by agency practice, including entering FMLA into PeopleSoft TeamWorks, if available, or some other tracking system.
5. Monitor Return
Verify that the employee returns to work as scheduled and has a fitness-for-duty certification if required.
(Optional) Prepare return-to-work correspondence, welcoming the employee's return.
If the employee is not released to return to work at the expiration of the FMLA or leave entitlement because of a medical condition, determine whether the agency has a reasonable accommodation obligation under the Americans with Disabilities Act, as amended. If so, pursue reasonable accommodation.
If the employee does not return as scheduled, and the agency does not have a reasonable accommodation obligation, then the agency should take appropriate employment action consistent with similar situations
FMLA Process was taken from FMLA Toolkit.
Benefits of using FMLA for alcohol rehab
Alcohol consumption disorder affected 5.3% of Americans 12 and older in 2017. Using FMLA for alcohol rehab can benefit you and your recovery. Such as:
Assists With Alcohol Addiction Treatment
When you take FMLA alcoholism leave, you can focus on getting better without thinking about losing your job. You can also participate in aftercare programs like therapy, support groups, or medication-assisted treatment to help you stay sober and avoid returning to using.
One of my cousins got FMLA and it worked like magic, the words he says. He added that through this leave, he could spend more time in support groups as well as, more importantly, with his family and thus he could recover faster than he expected. "It was the greatest decision I ever took", he mentioned.
Protects Job During Treatment
FMLA alcohol treatment leave ensures you won't be fired, demoted, or mistreated because you are an alcoholic or getting help. Your boss can't stop you from taking FMLA leave or treat you badly because you're taking it.
Maintains Health Insurance Coverage
You can get the health care services you need to treat your alcoholism without thinking about losing coverage or paying more. You may still have to pay your share of the premiums, but your company can't charge you more than they would if you were working. Know how much rehab costs.
Preserves Employment Benefits
Your other benefits, like your status, pension, or bonuses, won't change while you're on FMLA leave. You won't lose any benefits earned while on leave and will still earn benefits when you return to work.
Safeguards Seniority And Pension
Taking time off for FMLA alcohol treatment doesn't hurt your status or pension rights. You'll keep your position and rank in the company and still get credit toward your retirement plan.
You must also provide sufficient notice and documentation of your need for leave and follow your employer's policies and procedures regarding FMLA leave.
Challenges of using FMLA for alcohol rehab
Using FMLA for alcohol rehab can be helpful. However, there are also some challenges and risks involved in this process. Here are some of the main ones:
Disclosing Addiction To Employer
You must tell your boss about your problem, which can be complicated and stressful. Your boss or coworkers may treat you badly, make fun of you, or harass you because of who you are. You may also be worried about losing your reputation, credibility, or career prospects.
Finding In-network Treatment
FMLA for outpatient rehab doesn't pay for your care, so you must use your health insurance or find other ways to pay for it. But finding a treatment center in your insurance network that fits your wants and preferences can be challenging.
Financial Challenges During Leave
FMLA only provides unpaid time off, so you'll have to figure out how to pay your bills without a regular paycheck. You might need to use your funds, borrow money, or ask the government for help. Taking FMLA could cause you trouble with money, get into debt, or even go bankrupt.
In my experience, this is a risk I had to take on my own. So, I think, it is wise to proceed to FMLA only once if you are sure and confident about surviving well during the unpaid period of time.
Time Limit For Rehab And Recovery
FMLA limits leave to 12 weeks per year. This may not be enough time to finish recovery and overcome addiction. Catching up on professional duties and expectations can be stressful. At three months, 76% of alcohol rehab patients are sober, 69% at six months, and 70% at nine months.
People Also Asked
Does alcohol rehab qualify for FMLA?
Yes, alcohol rehab qualifies for FMLA if it involves inpatient care or continuing treatment by a health care provider and if the employee meets the other eligibility requirements for FMLA.
Does FMLA cover drug rehab?
Yes, FMLA covers drug rehab if it involves inpatient care or continuing treatment by a health care provider and if the employee meets the other eligibility requirements for FMLA.
Taking time off work to go to alcohol rehab can be challenging but can also save your life. If you have a problem with drinking and want help, you may be able to use FMLA leave to keep your job and benefits while you work on getting better. Know if Americans can attend rehab in Canada.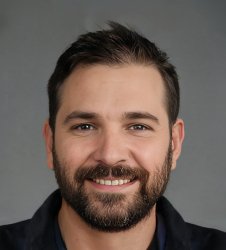 Latest posts by Tony McKenzie
(see all)