Rehabilitation is a process aimed at recovering from alcohol addiction that involves social interventions. During rehab, individuals struggling with alcoholism can experience various emotions, including hopelessness, anger, and shame.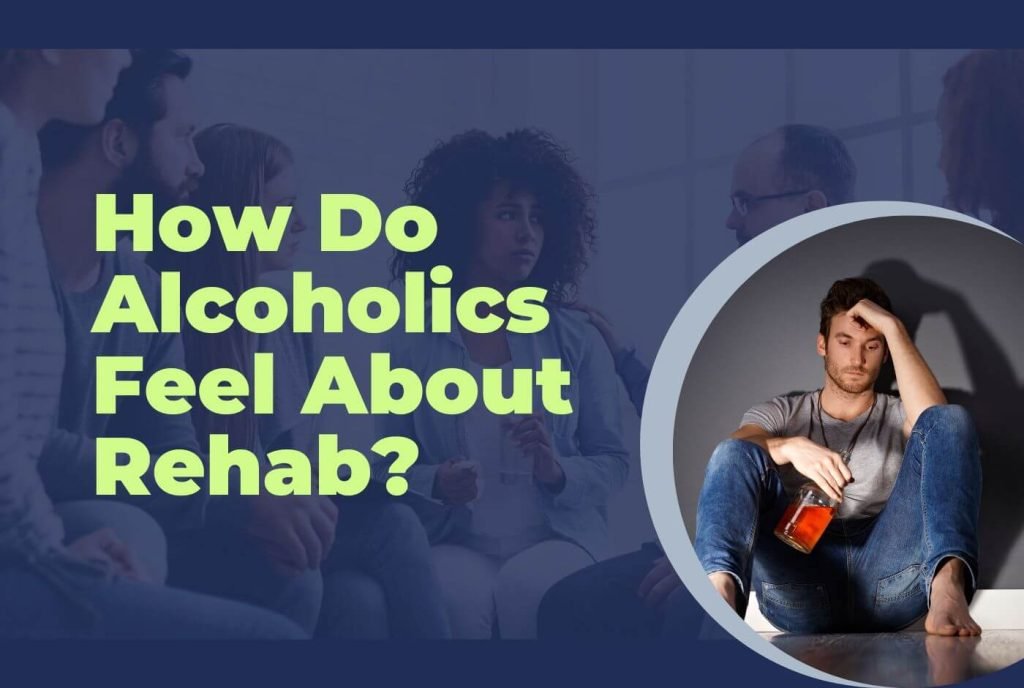 In this article, we will explore some feelings and rehab experience that alcoholics may encounter during rehabilitation and discuss strategies to cope with them effectively.
What Do Alcoholics Feel About Rehab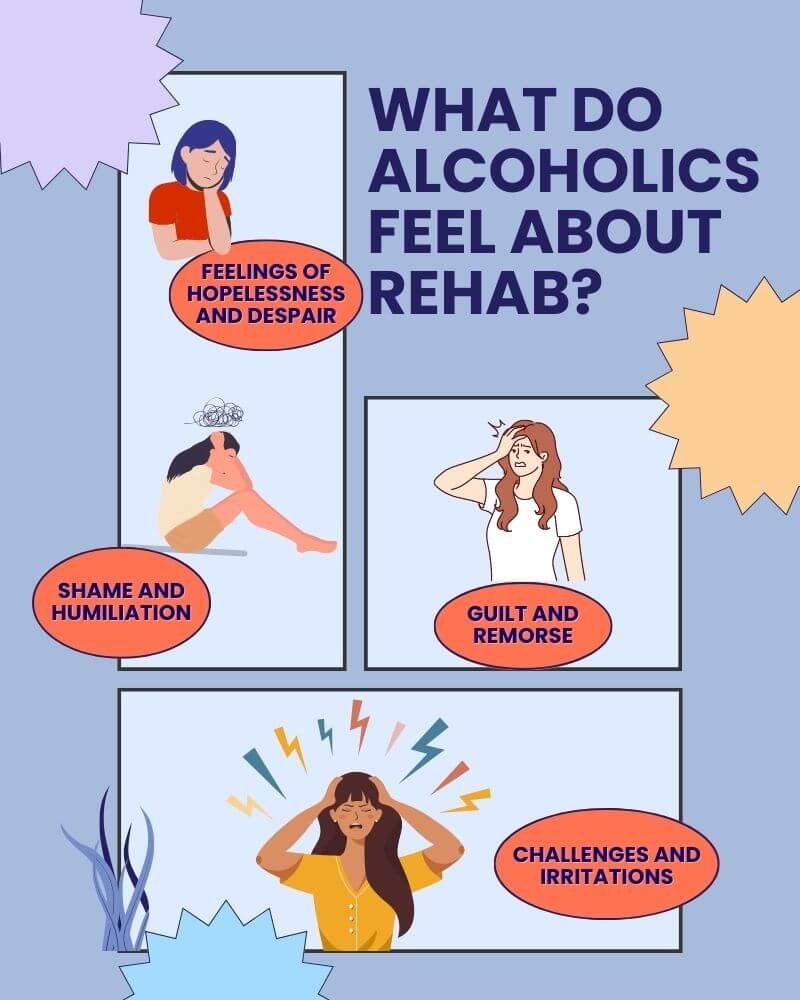 People who are addicted to alcohol are more likely to fear rehab. Many misconceptions and various humiliations are associated with the term 'rehabilitation.' 90% of people who need drug rehab don't take it.
Feelings of Hopelessness and Despair
When you or your nearest one is an alcoholic, and you refer them to rehab, they just can't take it as generally as you can. They think their whole life depends on alcohol, as they can't live without it.

Sometimes, these people think they don't have any future. They may face issues, financial troubles, or strained relationships. Additionally, they fear the possibility of relapse.
Shame and Humiliation
You have often seen your alcoholic friends misbehave while they're not sober. This behavior leads them to shame. You may get humiliated because of your behavior and can often be judged by others. You may not speak up about your problems because of them.
However, rehabilitation can play a role in supporting individuals with alcohol addiction. And find them peace by granting themselves and others forgiveness.
Guilt and Remorse
One of my yoga club mates, Jean, who is a mother of two children, was struggling with alcoholism. She shared that she often experienced guilt for neglecting her responsibilities. But she had to do it for a better life for her children. As she was determined, eventually she overcame her addiction.

You may think that you are causing harm to your loved ones. You may also give rise to self-pity, depression, or resentment. These feelings of guilt can catalyze change.
Challenges and Irritations
Rehabilitation can prove demanding and stressful for individuals grappling with alcoholism. Adjusting to a lifestyle while managing emotions or resolving conflicts can also present difficulties. It's common to experience frustration and annoyance during treatment.
Moreover, rehab facilities foster patience, building tolerance, and nurturing resilience among those battling alcohol addiction. And a good rehab experience can change one person's perspective on it.
Determine Whether Rehab Is Right
Determining if rehab is the choice for you or a loved one involves seeing your situation and making a wise decision. Rehab life isn't something that everyone can tolerate. Here are some steps to help with that.
Assess the Severity of Alcohol Use Disorder (AUD)
First, it's essential to determine the severity of your alcohol problem. Mental health experts use the DSM 5, which outlines 11 criteria for AUD. These criteria include drinking more than intended, craving alcohol, neglecting responsibilities, and experiencing withdrawal symptoms.
Meeting two of these criteria within the year indicates an AUD diagnosis. The severity can be categorized as (2–3 symptoms), (4–5 symptoms), or severe (6+ symptoms). To get a diagnosis, you can take a self-assessment survey online. Consult a medical or mental health professional.
Explore Treatments
Rehabilitation centers are not an option for treating AUD. Outpatient programs, support groups, medication-assisted treatment, and online therapy may also be options based on your needs.
Considering cost, availability, intensity, duration, and effectiveness, individuals can choose the correct treatment. Discussing these options with a family member, friend, counselor, or doctor would be helpful.
Affordability of Treatment
Another aspect to consider is the affordability of the treatment. Opting for an inpatient rehab program may come with a price tag. Rehab costs depend on location, quality, services, and length.

Financial aid, scholarships, sliding-scale fees, and payment plans may make recovery more reasonable. Have a look at your insurance coverage before you join.
Assess Sobriety Readiness
Ask yourself, are you ready for sobriety? You have to be prepared for rehab life and commit to detaching from alcohol. Working hard for sobriety needs a strong mindset and a changing lifestyle. Before you start, you must think about why you want to quit alcohol and fix an aim for it.
Evaluate Relationship Recovery
Many people don't positively take rehab. For example, when one of my neighbors decided to go to rehab for alcohol addiction, her wife was not so sure she supported him. But day by day, her husband got better. Eventually, she started supporting her and even attended couple group sessions with her husband.

So, this may cause problems in relationships, but it can get better with a little support from a dear one. You can set boundaries and limits with those who may hinder your recovery or disregard your choices.
What an Individual Experiences in Alcohol Rehab
Depending on the severity of your condition, your personal preferences, and your availability, you can choose from different levels of care, such as inpatient, outpatient, or partial hospitalization programs. Each program may have different components and approaches but typically share some common elements.
Structured Daily Routine
While in rehab, the first thing you'll ever face is a structured life with a daily routine. Rehab will not listen to any excuses other than your physical illness. Your typical day in rehab will be more routine than your everyday life. Your rehab experience will be good if you follow the rules to become sober.

A typical day in rehab may include activities such as:
Waking up early and having a healthy breakfast.
Attending individual or group therapy sessions.
Taking part in educational classes that teach you to become sober.
Having some entertainment with recreational and leisure activities.
Taking meals with others.
Going to bed early.
Detoxing from Alcohol
Detox is natural; you'll need this to become sober and live healthy again. This is the first step in any rehab. And detox can be challenging for you. Don't worry, be comfortable with the staff. They will guide you through.

This may cause withdrawal symptoms like anxiety, depression, Insomnia, etc. Talk to the staff openly about any of these symptoms. About 75% of people are successful in beating alcohol.
Group Therapy and Classes
This is another thing that you'll face in rehab. But trust me, these therapies and classes will be fun. You'll enjoy the group work. Rehab staff will make several groups with the same symptoms and problems. And group therapy will help you in recovery like this:
Providing a confidential environment to share their concerns.
Learning from others' experiences.
Getting feedback from peers and therapists.
It will increase self-esteem and self-confidence.
And will reduce feelings of loneliness.
Making New Friends
Yes, rehab life is not only about curing and treatments. You will get to know many new people around. And these people will be more likely to understand your difficulties more than your friends and family. Because your friends or family members are not going through this phase, the rehab patients are suffering like you.

In Rehab, the staff arranges social activities like playing sports, celebrating milestones, watching movies, going on trips, etc. This will make room to know others better.
Getting In Shape
In most cases, drinking alcohol can get you a bad shape in your body. You may get extra fatty or lose excessive weight. This heavily disturbs your body's ability to function well. Sometimes, excess fat causes the weakening of the immune system, affecting appearance (as I had told you before), and can cause nutritional deficiencies and dehydration.

Getting in shape is necessary because your body needs balance. And for being sober, yes, getting in shape is more important than anything else.
Finding Yourself
Alcohol rehab isn't only for detoxing and quitting drinking. Rehab days allow you to lift yourself spiritually—spiritual activities like praying, meditating, reading or writing, listening to music, singing, etc. You can participate in these and have a sound life in rehab days. By continuing the things from rehab experience, you will live healthily.
Preparing For Life After Rehab
And yes, everything you had learned from the rehab and each task made your habit change; keep them alive. Be prepared for withdrawal symptoms, but don't return to retaking alcohol. Keep in touch with your doctor and counselor even after days in rehab. These will make your life easier after recovery.
Never Lose Hope!
Being in rehab doesn't mean you're over; you're just starting. A new journey awaits for your future. And this is the essential thing in recovery you never lose hope. Many people will discourage you and even humiliate you while you're in treatment. But don't listen to them. You're getting treatment for yourself. And you're on the right track.
You'll be challenged with many things, like withdrawal symptoms, frustration, sadness, or fear. But eventually, you'll overcome all of these. Being confident is the key. It might sound like a motivational speech, but trust yourself. And yes, get help from your trusted ones. You'll succeed soon.

Rehab is not a one-day thing. This will have effects on your whole life. You will be sober and will be thanking the rehab days for it. So, don't think anything wrong with rehab. Embrace it if you need it. Know if you can get forced into rehab.
People Also Ask
What if an alcoholic relapses?
Yes, alcoholics can relapse. There's a large probability that alcoholics relapse and start drinking again. This isn't a failure, but the person needs more intensive care and support. Relapse can trigger at any stage of life. Consultation may help them well.
What if alcohol rehab doesn't work?
They need to try something else with a different approach. Rehab is not a thing that fits all. Different levels of care, different therapies, medication, and support groups can help them out.
What is rehab like for an alcoholic?
Rehab is life-saving for an alcoholic. Whatever the outsiders say, rehab can save lives. From detoxing to making sober, and helping maintain sobriety, rehab is a wonder for alcoholics.
Is alcohol a gateway drug?
Not necessarily like that. But when one person starts drinking, cravings for other substances usage may increase and that might be a gateway for other drug usage. And all kinds of drugs lead one to a harmful and weak lifestyle.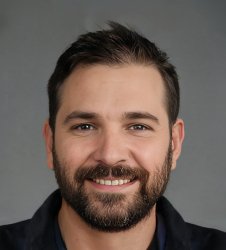 Latest posts by Tony McKenzie
(see all)