Yes, rehab works for alcohol addiction.
But the situation for everyone is not the same. Depending on the individual circumstances, type of addiction, treatment plan, and so on, the results of rehab vary.

A report by NIAAA(National Institute on Alcohol Abuse and Alcoholism) shows that 8% of addicts started their rehab treatment and completed the program. But the rest left the rehab without wrapping up the program and ended up not being able to sober up.
Rehab isn't that hard. I can assure you from my own experience. The only thing you need to be dedicated to. Let's dive deep into the blog to know more details about how it works.
What does the Statistics say about the Alcohol Rehab Success Rate?
Rehab for alcoholism is one of the ways that help you get a normal life with proper treatment and guidance. As many as 18 million adults face alcohol use disorders. Where many enrolled in alcoholism clinics and others choose professional rehab.
A report claims that for those who choose professional rehab the success rate is higher for them. Even almost 40% of addicts who completed the treatment managed to sober for a long or even lifetime.
Alcohol rehab success rate depends not only on rehab treatment but also on support groups, aftercare programs, relapse prevention training, and others.
The Benefits of Getting Rehab for Alcoholism
Rehab help alcoholics no matter how severe your addiction is. Rehab is the place where you can get not only treatment but also proper support and guidance that helps you deal with your triggers. That also includes-
Get a safe place to deal with your addiction.
A reliable place for detox is one of the important parts of quitting alcohol and dealing with your withdrawal symptoms. My known ones including me can add an extra point for detox.
You can get an individual treatment plan according to your situation and underlying issues.
Improved physical and mental health with programs such as 12-step, medication, and behavioral therapies.
Repairing relationships and family through many sessions, support groups, and training to get a sober life even after returning from rehab. That part supports me a lot to rebuild my broken relationship with my fiance.
Achieving sobriety goals with the help of support groups and relapse prevention training.
Developing healthy coping skills to avoid triggers.
Creating positive lifestyle changes and broadening your outlook.
Making the Decision to Get Help
Decision-making is one of the crucial parts of alcoholics rehab. It's surrounded by several boundaries: what others think, what will be the result, how others treat you, and so on. When comes to a stable point you just need to-
Be honest about your addiction and avoid hiding any issues.
Choosing the right rehab program that goes with your condition.
Search online or visit in person and inspect the rehab.
Pinpoint your financial condition and search for rehab according to this.
Also, several insurance and programs cover rehab. So, try to list them.
Find out the treatment plans and offer guidance.
Getting family and friend support during and after rehab. They are the ones who can support you to heal the situation.
Know about support groups and aftercare programs to find the scope of being sober.
The Role of Rehab in a Lifelong Recovery
Rehab helps alcoholics not only with treatment sessions such as therapies, consultants, and detox sessions but also makes a chance for you to get an alcohol-free life.
Also, open your door to staying sober by teaching coping skills, relapse prevention training, self-development training, and so on. Know how rehab works for lifelong recovery-
Improve Your Physical and Mental Health
Sessions and therapies aren't limited to dealing with your addiction only but also deal with your other issues, such as anxiety, depression, and anger issues, while quitting alcohol suddenly.
Even medications, individual sessions, and the schedule of rehab help to get better sleep, which is essential for your improvement. Even physical therapies may help you to feel better.
24/7 Support and Monitoring
The alcohol rehab success rate is good enough in number as it provides 24/7 support. Skilled and trained professionals, staff, and specialists look after you all the time, from your entry at rehab to your last day here. They outline according to your needs and changes.
Coping Skills to Prevent Relapse
Through 12-step meetings and other individual as well as group sessions, coping skills are developed in you. It enables you to deal with impulses and emotions, create a better confidence in you, enhance your relaxation power, and so on.
It can even help you to develop additional skills such as reading books and painting to utilize your free time.
Sober Support Network
Support networks are needed for aftercare programs mainly. Here, you can get a company with several individuals similar to you. You get to know about their journey, their experiences to prevent relapse, and so on. From here, you'll find you are not one. And apply others' experiences or tips in your case too.
Case Studies on Alcohol Rehab Works Success Stories
Jimmy Buffett is one of the richest singers with several hits. Must have heard his song Margaritaville? But he faced his down point in life due to his addiction. In the beginning, with a sudden hit and fame, his addiction became severe.
He had alcohol, cocaine, and marijuana. He used to have cocaine before his performances just to wake up. At a point, he started delaying his recordings and performance and faced some issues. Then, he went to rehab and had treatments. Even he was doing great, and at a point, he was released.
After returning from rehab, he was shining again, but it didn't last longer. And relapsed again because of his lack of coping skills, triggers, and others.
Then he went to rehab again in 1983 at Betty Ford Center in Rancho Mirage, California, and here he got proper treatment, therapies, sessions, medications, and coping skills too.
This time, he was serious, and his rehab days were effective. After returning from rehab, he stayed sober till the end of his life. Rehab was the only place that gave him a stable life.
On the other hand, Kelly Murphy is well known for her creative shops. She shared her addiction history and pinpointed how rehab helped her to get rid of addiction with proper guidance of consultancy, treatments, therapies, sessions, and others. 
Even she managed to be sober for 16 long months and utilize her free time in his painting hobby. And now she's successful in her life.

Rehab works for you no matter how severe your addiction is. But make sure you won't step into a rehab scam. Don't worry; rehab helps alcoholics with proper guidance. But the only thing you need to follow is the rules, treatments, instructions, and others. Try to utilize your proper time as well as hook up your previous bonding too.
People Also Asked
Are Rehab Centers Effective?
Yes, rehab centers are effective.
Rehab works for addiction. They always welcome you no matter the type of addiction, how severe you are, and so on. They set the treatment plan according to how much you want it, and what number of therapies and sessions will work.
Also, for staying sober, teach you relapse prevention and coping skills and so on. And these things help you quit addiction and lead a sober life.
How Many Tries in Rehab Before It Works?
Mostly 2 or less tries are enough.
It varies from person to person. According to individuals' needs, treatment plan, severity, and cooperating mindset the chances of recovering vary. And if you attend your rehab and complete the program, you will get a huge positive change in you.
Does Rehab Work for Everyone?
‌No, rehab doesn't work for everyone.
Situations may vary and if you do not get proper treatment, it causes no effectiveness. On the other hand, if you aren't interested in attending rehab and are forced to rehab as well if you aren't cooperating with the sessions, rehab doesn't work for you.
Sometimes, you cooperate, and get all the treatments but you can't adopt coping skills at times negative situations may arise. So, not only attending rehab but also several issues impact your recovery.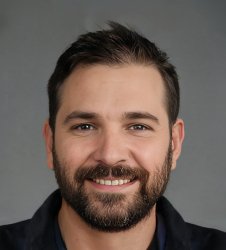 Latest posts by Tony McKenzie
(see all)