Rehab can be costly, and you might wonder if your health insurance will cover it. But the reality is that recovery costs may vary depending on factors such as type of treatment, length of stay, and services. You'll be delighted to know many health insurance plans also cover rehab costs.
But you need to know how much and on what terms they'll protect you. Let's learn how to reduce your rehab costs with insurance.
Does Insurance Cover Rehab for Alcohol Addiction
Yes, most insurance providers cover rehab costs for alcohol addiction.

But you must remember the amount they'll cover and on what grounds they can differ from one policy to another. So, to understand this, you need to know how health insurance for alcoholism works.
Types of Alcohol Rehab Costs with Insurance
Alcohol rehab is mainly two types- Inpatient and Outpatient.

You stay at the rehab facilities in inpatient rehab for 28-90 days, receiving intensive care. And you only attend rehab for sessions, and in regular intervals, that's outpatient rehab. Outpatient rehab needs a sober and sound environment at your home to work.

One of my colleagues, John, completed his rehabilitation outpatient and was able to stay sober. It not only depends on the rehab but also how you utilize the time and be able to deal with triggers.
Whatever rehab you choose, you must pay for the treatment, therapies, meals, and medical assistance. Inpatient rehab costs more than outpatient. Some insurance providers cover all costs, while others pay a percentage. Rehab cost with insurance is much less than you think.
Average Costs for Alcohol Rehab With Insurance
Inpatient rehab: The cheapest inpatient rehabilitation programs cost around $6,000 per month.
Outpatient rehab: The cost of outpatient rehab for a 3-month program is around $5,000, which averages to approximately $1,667 per month.
Detox: The cost for the cheapest medical detoxification program is around $1,750, which, if we consider a 30-day month, averages to approximately $58 per day.
Medication: The cost of medication can vary greatly depending on the specific medication and dosage required. On average, Americans pay between $20 to $250 per hour depending on the number of sessions booked2. It's always best to check with your insurance provider for the most accurate information.
Therapy: With health insurance coverage, rates average $20 to $50 per session.
Please note that these are average costs and actual costs can vary greatly depending on various factors such as your insurance coverage, location of the facility, length of stay, types of treatment used, and treatment center amenities.
It's always best to check with your insurance provider or the rehab facility for the most accurate information.
Insurance Coverage Basics for Alcohol Rehab
Alcohol rehab is under health insurance coverage by Private, Medicaid & Medicare. Only 45% of people finish alcohol rehab.
Private
Private companies offer insurance to general people. These plans have various tiers like bronze, silver, gold, or platinum. You may want your provider to cover more and more of your rehab costs. But remember, the higher the plan you'll take, the higher the premiums you'll be charged.
Medicaid
This is a federal & state program that covers low-income families. Medicaid provides coverage for alcohol rehab, depending on your income, disability, and pregnancy status. You need to talk to yourself cause Medicaid can even cover all your alcohol rehab expenses, depending on your circumstances.
Medicare
This federal program is only for seniors over 65 with specific physical disabilities. Medicare can cover up to 80% of your alcohol rehab expenses for eligible beneficiaries. Eligibility depends on your deductibles and coinsurance.
Before opting for any alcohol rehab covered by insurance, check if your rehab is in the network of your insurance providers. This will make the payments faster & easier. Also, check if any of your rehab and insurance needs any kind of pre-approval.
How to Use Insurance to Pay for Alcohol Rehab
Even if you have coverage from your insurance provider for alcohol, you need to know how to avail it. Otherwise, you may lose the benefits. I'm about to lose the insurance but thanks to my friend Ricky who saved me and let me know the ways of using the insurance to pay.
Here are the steps on how to use insurance to pay for alcohol rehab:
Check Policy Details & Benefits
You can call your insurance provider and ask them straight about your insurance plans. If you're uncomfortable talking over the phone, check their website for the details.
Pre-approval & Prior Authorization
Check if your plan needs any kind of pre-approval before you join any rehab session. You can do this just by calling your provider over the hotline.
Choose A Rehab From the Insurance Network
You must choose a rehab in your insurance provider's network list. You may face payment settlement delays if you choose anything outside their networks.
Verify Coverage & Costs
You can call or check how much your insurance plan will cover online. Get a confirmation if there are any extra hidden or additional costs.
Factors That Impact Alcohol Rehab Cost
Alcohol rehab costs can vary in different aspects. From location to provider, service, duration, anything can impact rehab costs.
Here are the factors that impact alcohol rehab costs:
Rehab Type
Usually, inpatient rehab costs way more than outpatient. Cause they provide more intense treatment and take care of you 24/7. Alcohol inpatient rehab insurance makes your day easier. However, depending on your condition, upfront payments, and duration of stay, some inpatient rehab may reduce some fees.
Rehab Location
Rehab costs can vary depending on the location it is situated in. It can be more costly in urban and remote areas and developed modern cities. Due to transport issues and high maintenance costs in urban areas, rehab may get costly.
Rehab Facilities
Not all rehabs offer the same facilities. Some rehabs allow you to get treatment for all sorts of addictions. There are some rehab that are solely focusing on one or two types. Moreover, prices may vary depending on addiction severity, fitness programs, entertainment, and holistic therapies.
Rehab Duration
This is obvious: if you stay at rehab for long or get treatment from rehab, you'll be charged more. The longer you stay, the more you pay. However, some rehabs may offer discounts for more extended stays.
Ways to Reduce Your Alcohol Rehab Costs
Rehab costs can be much for your wallet. Now, you may think there might be ways to minimize the expenses.
You can try these ways if you want to minimize your rehab costs:
Choose In-network Providers
While joining a rehab, check for a rehab under your insurance's network. This will help you minimize costs and make ease for payment settlements. Out-of-network rehabs may charge you more. Your insurance provider will pay you more expenses if you choose in-network providers.
Pick A Facility Matching Your Coverage Level
As per your insurance, you may have different levels of coverage, like bronze, silver, gold, platinum, etc. Picking a rehab facility matching your coverage level will help reduce the bill and let the insurance provider take your expenses.
Take Subsidies & Financial Assistance
If you've taken insurance from Medicaid or Medicare, you may qualify for some subsidies or financial assistance. It can be donations, grants, loans, or crowdfunding that may help your expenses.
Negotiate With Rehab
If you don't have any insurance or coverage left, you can still negotiate with the rehab to reduce their fees. Or you can ask for a more manageable payment plan that suits your budget. Don't forget to ask for any special discounts or incentives.
What If You Don't Have Insurance for Alcohol Rehab
It's expected that you may not have insurance that covers alcohol rehab. You still have other options to pay for your treatment if you need alcohol rehab with no insurance. One of my friends faced this kind of situation too and shared how he dealt with the financial fact of rehab.
You can try these ways if you don't have insurance for alcohol rehab:
Talk To Your Employer
You can talk to your employer about your problems and necessities, and they may grant you leave with benefits that may help you to pay for rehab. You can use the Affordable Care Act (ACA) for employment leaves and grants.
Discuss With Rehab
Search for a low-cost rehab if you're not covered by insurance. You can ask them for grants, scholarships, or loans to help you pay for rehab treatments.
Look For A Rehab That Accepts Insurance
Many rehabs don't accept insurance. But that will make the scenario worse for you. Be conscious while choosing a rehab, and ask if they are under your insurance coverage network.

Alcohol rehab can be expensive, but if you have insurance, you'll find it easier to pay off the bills. Find your suitable in-network rehab before joining any sessions, and stay confident. Know if you can do alcohol rehab in jail.
People Also Asked
Is rehab without insurance reliable?
Rehab is rehab, and it doesn't matter if you have insurance. But it'll be your limitation, and you'll get limited options in rehab facilities. If you've insurance, you may get higher options with fewer expenses.
How much does rehab cost alcohol rehab without insurance?
Rehab can cost $10,000 to $30,000 per month without insurance. It's better to get covered with insurance for alcohol rehab.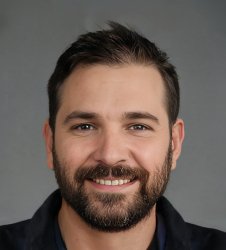 Latest posts by Tony McKenzie
(see all)