Yes, you can have your phone in rehab. However, there are some limitations and restrictions.
Cell phones in rehab are something that can tempt and distract you. Rehab is a place to free yourself from bad habits or behaviors, where distractions like phones get in the way of your recovery.

Our full blog demonstrates what are the reasons why using a phone in rehab is not advisable and how to communicate with your family, and what are the things that are prohibited in rehab.
Can you have your phone in rehab?
Certainly, you can have your phone in rehab with some restrictions.

Rehabs have restrictions and limitations on cell phones or any electronic devices. However, you can use it at your convenience besides your treatment or session. And in rehab, your phone should be kept in a separate place so that there is no sound or you are not distracted.
Reasons to Limit Cell Phone Use in Rehab
Cell phones in rehab are generally prohibited as loss of distraction and negative impact on treatment and allowed in some with restrictions.

A journal of the National Library of Medicine reports that 6.3% of Americans are phone addicts. That shows the horror of the phone. Below are some other reasons why cell phone in rehab is limited-
Maintaining a focused and distraction-free environment: If you have a phone with you, you must want to use social media or reply to texts, to respond when the phone rings. These things can make you lose focus on your treatment. As a result, your 1-day improvement will take 3 days. To avoid that, phone use is prohibited so that you can focus on your treatment.
Minimizing potential negative influences: Social media can often be the reason for your addiction. That means different groups or networking can trigger you and hinder treatment. Cutbacks are given to phones to reduce these.
Exposure to triggers and temptations: The sound of the cell phone or if you talk will harm you. People next to you will also have difficulty with the sound. Which will trigger temptations as well tempts.
Enhance costing: In many rehabs, it is strictly forbidden to take the phone. If you take it, you have to pay an extra charge. Again, many rehabs have phone rules, if you break them, you may have to pay a penalty.
Examples of negative influences associated with cell phone use:
Access to social media and online connections
Potential for communication with negative influence
Phone use during recovery from SUD can cause anxiety and OCD
Makes difficult to control emotions and makes you rude
Unhealthy habits are formed, such as problems with sleep, appetite, and concentration
You become different from everyone else in rehab because of excess phone use resulting in loneliness, stress, and insecurity.
Can you take your phone to rehab?
Yes, you can take your phone to rehab but only for a limited time.

Everyone goes to rehab for treatment, where using your phone alone can harm others, including yourself. However, many rehabs will permit you to use the phone in all your inpatient and outpatient cases, but at a specific location and outside of your treatment and session hours.

This is done because you can contact your family, pay bills, or do other essential tasks. But refrain from using social platforms, then your recovery will be faster.
Connecting With Friends and Family while on Treatment
The family is just as important as the sessions during treatment. Communication with the family helps the patient back to normal life relatively quickly. Even if you don't have 24/7 family support while in rehab, ways to stay connected with your family from rehab are:
Family Weekend: Here family members can come and stay with you for a certain period, and that is applicable for the inpatient process.
Phone calls/ Video calls: You can communicate through your rehab separate room or a fixed time call or video call apart from the time of your treatment and session.
Email/Letter: If your rehab has a lot of phone restrictions, you can also communicate with family via email or letter. Another thing here is that your mental improvement can be noticed through email or a letter.

Family Therapy: Inpatients and outpatients both process this session. Where family participation is essential in rehab. And an effective path of communicating with you.
How to contact someone in rehab?
You can stay in contact with someone in rehab through phone calls, video calls, letters, and going to family therapy sessions.

However, it varies depending on the type of rehab and treatment. If you are in the inpatient process then one cell phone rule for you. You will get quite a bit of time during the day to use the phone to contact home. If you are outpatient then you will get less time as you are staying at home. So you can't talk on the phone in rehab except in an emergency.

In both cases, many people may have worked such as bill pay, or important meetings, but they can do it over the phone. But the best thing is to avoid using the phone in rehab.
The Don'ts When A Person Is In Rehab
The place of rehab that helps you get from worse to better. There are some restrictions to facilitate that path, namely-
Don't Bring Up the Future
Don't Be Sarcastic
Don't Discuss Money Matters
Don't Bring Up Family Issues
Don't Bring Perfume or Jewelry
Don't take any Weapon
Don't Talk about Weight Issues
Don't Communicate with Drug Addict Friends or Relatives.
Exploring Cell Phone Rules FAQs in Rehab:
1. Can you call someone in rehab?
Yes, you can call someone in rehab.

However, the duration of this phone call varies depending on the type of rehab and treatment. Many treatments include unlimited phone calls, and in many cases, a few calls are allowed for a certain period. But in most cases, there is a strong ban on phone calls.
2. Can you have your phone in residential treatment?
In most cases, you can't have your phone in residential treatment.

As there are many other patients besides you. Phone calls can harm them too. You will get access to the phone for a certain period with the help of rehab staff, supervisors, and therapists, but it will depend on the issue you are in rehab for, your treatment plan, improvement, rehab policy, and many more.
3. Can you make phone calls in rehab?
Certainly, you can make phone calls in rehab.

But must maintain the rules and regulations of rehab. And may make phone calls at times other than during your therapy or session.
4. Do rehab centers allow cell phones?
Yes, rehab centers allow cell phones with some cell phone rules in rehab.

Cell phone rehab is one of the means of communication with patients' families and relaxation. But must follow the time and limitations to use the phone in rehab.
5. Can you have a cell phone in drug rehab?
Yes, you can have a cell phone.

But be careful when using the phone. Avoid contact with any drug addict friends or anyone related to drugs. The phone must be used in accordance with the rehab phone rules.
6. Do they take your phone away in rehab?
Yes, in some rehabs they may take your phone away.

Actually, it depends on the policy of the rehab. That varies from rehab to rehab. They may give you a phone for a specific time of day to use. Again you may need permission to get the phone. It depends on the type of rehab and your treatment.
7. Can I call home while in rehab?
Yes, you can call. You can call in case of an emergency.

You can also call with the help of a therapist or staff at any time. Moreover, any rehab has a specific time on this day when you can call. But of course, these times are exclusive to your session.
8. How Can I Find a Cell Phone Friendly Rehab?
You can know by google yourself or from a friend, a therapist, or a doctor.

Any rehab website will mention whether the phone has any limitations or not. Again there are numbers and dials where you can call and query. Some of the rehabs that cell phones also offer include- Bedrock Recovery Center, Chapters Capistrano, Headwaters At Origins, Immersion Recovery Center and many more.

Although the phone is now essential to people's lives, there are some limitations to its use in rehab. Here people want to get rid of various addictions and get healthy. Phone use can trigger secondary issues in their addictions and cause inconvenience to patients around them, including themselves.

Of course, before going to rehab, know the rules and regulations of using a phone.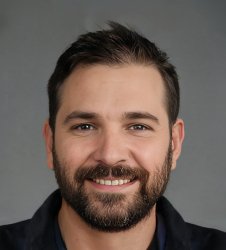 Latest posts by Tony McKenzie
(see all)