‌If you are struggling with addiction then rehab is the best place that helps you out from the curse.
It seems hard and actually it is but once you start it with full dedication, you can cross the phase smoothly.
A survey declares that those who completed a professional rehab program got the highest success rate of 40% and managed to be sober for a year successfully.
So, rehab isn't that hard. It includes detox, therapies, medication, individual sessions, group sessions and so on. Just maintain the schedule, sessions, and treatments until you start to overcome your withdrawal symptoms, be able to prevent relapse, control triggers, and others. 

My friend Ena said after completing her treatment, she mentioned to maintain the schedule, sessions, and treatments until you start to overcome your withdrawal symptoms, be able to prevent relapse, control triggers, and others.
Jump to the blog to know in detail how to satisfy your confusion with positivity.
The Challenges of Alcohol Rehab
It's not that easy to remove one of your daily activities suddenly. That mixes with your physical and mental stabilities. Ena faced her 80% struggling while in rehab here.
There you may need to deal with physical as well as psychological challenges. But the good news is that when you learn to deal with the challenges that path of your way to an addictive free life becomes brighter.
Know about the challenges here-
Adjusting to a New Environment
Rehab may seem a bit different from a regular hospital, hotel, or home. And the only thing that happens around your addiction.
So, in the beginning, the situation might be difficult for you to adjust to.
But once you decide you need a normal life back then it's possible to overcome the hesitation too.
Physical and Psychological Challenges
Quitting alcohol addiction is so hard and even it becomes harder when the sudden change starts to impact you physically and psychologically.
That not only includes loneliness, anxiety, and depression but also frequent colds, chronic disease, diabetes, cancers (rare cases), and so on.
Adjusting New Coping Strategies
There is a high chance, you will face anxiety, depression, and anger issues for the sudden change in your life. Coping with this is the most challenging task as it requires dealing with your cravings, relapse, and triggers.
In rehab there are certain programs including yoga, art therapy, music therapy, and cognitive-behavioural therapy (CBT) are provided as per individual need to make you learn the coping skills.
Deal with Loneliness
While in rehab they not only deal with your addiction but everything related in your life even if it's a relationship with your loved ones.
Here the 12-step program asks you to shoot out the issue, overcome the barrier that's created by you when you are an addict and behave oddly with your loved ones. It's not going to be an easy task. 

As Ena is one of the extroverts friends I have and in rehab the surroundings make her uncomfortable but by the passage of time she managed everything and adjusted to the new place with new mates.
Some take weeks, months, or even years just to deal with this issue. But once you do that, you can feel a change in you—how you feel free mentally and able to overcome your loneliness.
Overcoming Boredom
On the other hand, there are group sessions, treatments, and therapies where you need to participate with some individuals. From there the conversational skill, dealing with new ones gets easy for you. And in rehab, you have a schedule to maintain.
But after returning from rehab you can realise how much time you lost in addiction when you got a handsome amount of free time. You can read books, join a gym, swim, and other activities to utilize the time and not convert your boredom to relapse.
Why is Struggling with Addiction so hard to Overcome?‌
Struggling with addictions refers to your brain function being dominated by alcohol. Your brain and nerves become familiar with the alcohol.

Alcohol addiction is so hard that it leads you to not making any decisions properly, have impulse issues, trouble sleeping, or sometimes oversleeping, even if you can't control your drinking as your blood mixes with the continuous alcohol.
Dealing with such issues isn't an easy task at all. You must require professional rehab who deals with it. A normal hospital can't deal with it and it's not a task of a psychiatrist alone. You need to be bound by a proper schedule and treatment plans to get rid of addiction.
Don't Try to Fight the Rehab Problems Alone
You are not alone with your rehab problems. Your therapist and counselors are here to help you in the long run. They suggest the best rehab treatment, sessions for you.

And if needed they will help you with additional programs such as skill development, relapse prevention training, and others.
On the other hand, while in rehab family, friends, and loved ones played an important role. They are the best support system for you. They helped you from the family sessions to after returning from rehab you are going to face the after-rehab circumstances and so on. They are the ones who can help you to prevent relapse after completing successful rehab.
Don't Lose Hope, It's Not That Hard!
Yes, your determination and motivation is the key to your rehab success. Just follow the schedule, cooperate with the specialist, and try hard. You are here which means you can adapt to the change, and motivate yourself even if things aren't going right in rehab.
Do you want the addict's life back? If not then think of the bad days you lead and be straightforward towards your early recovery from alcoholism, good days are on your way.
Think about your life goals and think how rehab is important to achieving them.
Once you decide you need to quit alcohol then nothing can stop you from achieving it. Yes, the path can be difficult but not impossible. And you are not alone here. The specialists of the rehab are always there to give you the best treatment, session, and therapy.
Also, if you have a supportive family then nothing can stop you from getting a sober life. Just be confident and dedicated to your treatment, and everything will be solved accordingly.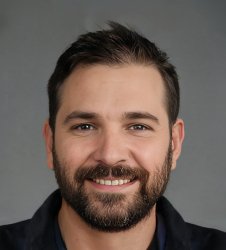 Latest posts by Tony McKenzie
(see all)