Most experts agree that a minimum of 30 days is necessary to achieve long-term sobriety.
However, the length of time you should stay in alcohol rehab depends on a number of factors, including the severity of your addiction, your individual needs, and your treatment goals.
Here I will discuss how long you should stay in alcohol rehab and what to expect.
Factors that affect the length of stay in alcohol rehab
I noticed the addict as well their closed ones ask how long you must stay in alcohol rehab to recover from alcoholism. It actually relies on many personal circumstances. 30 days rehab programs are standard, although one size isn't for everyone.
Some general guidelines may help you prepare and maximize your alcohol recovery.
The Severity of Addiction
Addiction severity determines alcohol rehab duration. This includes your drinking history, amount, and mental or physical health difficulties.
The longer you need to stay in alcohol rehab to detoxify, address the root causes of your drinking, and develop new coping skills, the more serious your addiction.
The Availability of Resources
Resources also affect alcohol rehab duration. This involves finances, insurance, and treatment program selection. Also, one of my friends mentioned after completing his rehab programs that  cost and insurance coverage vary with cost.
You may have family or career obligations that limit your time away. Selecting a recovery program that meets your needs and budget requires consideration of your obligations.
Individual Progress in Rehab
Your recovery progress is a third element affecting alcohol rehab duration. Your motivation to change, therapy response, and family and friend support determine this.
For example, one of my relatives Ena who was suffering from AUD needed a longer time to conquer, challenge and reach her goals in treatment. Your alcohol recovery staff should advise you on how long to stay.
Types of Rehab Therapies
Types of rehab therapies are a fourth factor that impacts the alcohol rehab duration. Inpatient, outpatient, residential, and partial hospitalization rehab programs exist.
Each has pros and cons and offers varied therapies like individual counseling, group therapy, family therapy, medication-assisted treatment, and alternative therapies.
Your needs and preferences will determine the therapies you receive and how long you stay in alcohol rehab.
Personal Circumstances
Personal circumstances are a fifth component in alcohol rehab duration. Age, gender, culture, religion, education, occupation, and lifestyle.
These elements may affect rehab relationships, stress management, triggers, and cravings. Choose a recovery program that respects your identity and values by considering your circumstances.
Alcohol rehab length depends on numerous personal aspects. Longer alcohol rehab stays may improve outcomes and reduce recurrence rates. To overcome alcohol addiction, you should stay in rehab as long as necessary.
Types of alcohol rehab programs
Rehab programs for alcohol vary in length and intensity.
I'll describe the primary alcohol treatment programs and how they can help you overcome addiction.
Inpatient Rehab
Residential rehab programs for alcohol are the most intensive. Depending on your progress, inpatient therapy lasts 28–90 days.
Inpatient rehab lets you focus on rehabilitation without distractions. Individual and group counseling, medication-assisted treatment, relapse prevention, and aftercare are provided.
Outpatient Rehab
These less intensive rehab programs for alcohol involve attending clinic or facility sessions for a few hours a day or week.
Depending on your success, outpatient treatment lasts three to six months. Outpatient rehab lets you continue employment, school, or family while receiving treatment.
Outpatient recovery programs last 2–12 months and give more flexibility for work and other obligations.
Individual and group counseling, medication-assisted treatment, relapse prevention, and aftercare are provided.
Partial Hospitalization Program (PHP)
These rehab programs for alcohol are between inpatient and outpatient in intensity and duration.
PHP involves five to seven days of six- to eight-hour hospital or institution treatment. PHP takes one to three months, depending on your demands and development.
PHP provides high-quality care and supervision while providing some independence. Individual and group counseling, medication-assisted treatment, relapse prevention, and aftercare are provided.
Intensive Outpatient Program (IOP)
Another alcohol rehab program between inpatient and outpatient. IOP involves three to five days a week of three- to four-hour clinic sessions. IOP typically lasts two to four months.
IOP provides mild monitoring and freedom. Individual and group counseling, medication-assisted treatment, relapse prevention, and aftercare are provided.
The different phases of alcohol rehab
Alcohol rehab has numerous stages with different goals and problems.
A typical rehab stay depends on your addiction, physical and mental health, motivation, and support system. Alcohol rehab often involves detoxification, inpatient treatment, outpatient therapy, and aftercare.
Detoxification
Detoxing safely from alcohol and other drugs is the first step of alcohol rehab. Depending on how much and how long you drink, the average alcohol detox time might last a few days to a few weeks.
Withdrawal symptoms like nausea, sweating, shaking, anxiety, insomnia, seizures, and delirium tremens (DTs) can make detox painful and dangerous.
To reduce discomfort and prevent complications, detox under medical supervision mentioned by my uncle. Who returned from rehab 3 weeks ago.
Inpatient Treatment
After detox, most people enter inpatient rehab for 28–90 days. Inpatient treatment lets you focus on rehabilitation without distractions.
Inpatient treatment includes individual and group counseling, education, relapse prevention, coping skills, and holistic activities like yoga, meditation, art, and music.
Depression, anxiety, trauma, and bipolar disorder can contribute to addiction. Therefore, inpatient therapy tackles them too.
Outpatient Treatment
Outpatient alcohol rehab is the next step when you continue treatment at home or in a sober living home. Your requirements and progress determine outpatient therapy intensity and frequency.
Outpatient treatment can be once or twice a week for an hour or two or multiple times a week for several hours. Outpatient treatment lets you keep up with work, school, and family while receiving expert and peer assistance.
Outpatient treatment may involve individual and group therapy, medication management, 12-step meetings, or other recovery programs.
Aftercare
Aftercare helps you stay sober and avoid relapse. Aftercare is continual and requires commitment.
Aftercare may include continuing outpatient therapy or 12-step meetings, remaining in touch with your therapist or counselor, joining a sober community or alumni organization, finding healthy hobbies and interests, creating goals and plans for the future, and requesting help when needed.
Recovery and quality of life depend on aftercare. Alcohol rehab is customized to your requirements.
Average alcohol detox time depends on numerous personal aspects. Following the four steps of alcohol rehab—detoxification, inpatient treatment, outpatient treatment, and aftercare—can help you achieve lasting sobriety and happiness.
Typical Alcohol Rehab Program Lengths
If you or a loved one is addicted to alcohol, you may question how to get assistance and recover. One can get free rehab treatment too!
Alcohol rehab is a popular and practical choice. A typical rehab stay depends on various things.
For a basic concept, below are some typical alcohol treatment program lengths and their pros and cons:
30-day Alcohol Rehab Programs
30-day alcohol recovery programs are the cheapest and shortest.
It works best for persons with mild to moderate addictions, no significant mental health issues, and strong family or community support.
Under medical supervision, a 30-day alcohol treatment program can help you detox safely and painlessly.
CBT, 12-step meetings, relapse prevention, and aftercare planning can also be taught one of my friends mentioned while sharing her journey at rehab.
A 30-day alcohol rehab program disrupts your life less.
You can finish it quickly and get back to normal. Shortening programs may be cheaper if you have limited insurance or financial resources.
30 days rehab programs may not be adequate to help you overcome your addiction or transform your lifestyle.
Alcohol addiction can damage your body and mind, so recovering and learning new coping strategies may take long-term alcohol treatment. You may relapse if you don't get enough support after the treatment.
60-day alcohol rehab programs
A 60-day alcohol treatment program has more rewards and obstacles than a 30-day one.
It is ideal for moderate to severe addicts with co-occurring mental health concerns who need more extensive and comprehensive therapy.
A 60-day alcohol treatment program offers all the benefits of a 30-day program plus more time and chances to recover.
You can treat your addiction's psychological and emotional causes. Learn advanced stress, trigger, desire, and damaging emotion management abilities. Yoga, meditation, art therapy, and music therapy can improve physical, mental, and spiritual health.
A 60-day alcohol rehab program provides a more comprehensive and holistic rehabilitation.
You can improve and stay sober longer. You can also strengthen ties with peers and counselors and receive support and feedback.
60-day alcohol recovery programs are more challenging to finish than 30-day programs.
Boredom, frustration, temptation, and withdrawal symptoms may arise as you go.
My relative Ena said that Long-term alcohol treatment may need extra time and money, affecting one's personal and professional duties. At the same time, your family or workplace may need to help you plan your break.
90-day alcohol rehab programs
The most extensive alcohol rehab program is 90 days.
It is indicated for those with severe or persistent addictions, multiple or complicated co-occurring mental health conditions, and the highest degree of care and support.
A 90-day alcohol rehab program gives you more time and resources to rehabilitate.
You can practice using what you learned in previous treatment phases in real life.
Explore your personality, identity, beliefs, ambitions, and purpose in life. Trauma-informed care, dual diagnosis treatment, family therapy, and other customized services are available.
A 90-day alcohol rehab program offers the best chance of recovery.
You can heal entirely and avoid relapse. You can also build a solid foundation and long-term sobriety and wellness strategy. Benefit from the largest and most diverse support and resource network.
A 90-day alcohol treatment program is the hardest to complete.
Fatigue, boredom, loneliness, and doubt may be obstacles throughout treatment. NIDA advises 90 days of treatment.
This long-term alcohol treatment may need extra time and money, which could affect your personal and professional life. Your family and work may need more help to meet your demands and schedule.
Signs You May Need More Time in Rehab
How long does it take to get and stay sober from alcohol addiction?
You may want to leave rehab quickly or worry you'll never be ready to live without booze.
First, there is no standard length of alcohol treatment.
Every situation and rehabilitation process is unique. Some need weeks, while others need months or years.
I'll discuss the symptoms you need for long-term alcohol treatment and how to maximize your stay.
There are specific symptoms you may require more treatment time than thought. These include:
Discharged Without Alcohol Detox
Alcohol and other poisons are eliminated during detox. A typical rehab stay can be days or weeks, depending on how much and how long you drink.
Nausea, vomiting, tremors, seizures, hallucinations, and delirium can occur during detox, which can be deadly.
Relapse and these symptoms are more likely if you leave rehab without being detoxed adequately from alcohol.
Alcohol Cravings Persist
Stress, boredom, emotions, memories, and environmental signals can cause alcohol cravings. Cravings might last minutes or hours.
If you're still seeking alcohol after rehab, your brain is still wired to reward itself with alcohol. You may need more rehab time to overcome cravings and reprogram your brain for healthy rewards.
Lacking Recovery Strategies
Recovery strategies prevent relapse. CBT, MI, 12-step programs, mindfulness, meditation, exercise, hobbies, social support, and more.
These tactics transform alcohol use and addiction beliefs, feelings, and behaviors. They boost self-confidence, resilience, and coping skills.
After rehab, if you're not employing recovery tactics, you haven't learned how to control your addiction and live sober.
Addiction Triggers and Causes are Unclear
Triggers make you want to drink again. They can be internal (emotions, ideas, memories) or external (people, places, situations).
Addiction causes are the reasons you started drinking.
They can be:
Biological
Psychological
Social
Environmental
After rehab, if you still don't understand why you drink and relapse, you haven't truly comprehended why you drink.
Having No Continuing Care Plan
After rehab, you need a specific continuing care plan to stay sober.
It frequently includes:
Follow-up sessions with counselors or doctors
Ongoing therapy or support groups
Medication management
Relapse prevention methods
Sober living arrangements and goals
Activities to inspire and engage in recovery
A continuing care plan helps patients transition from rehab to daily life and prevents recurrence. You're unprepared for life after rehab if you don't have a sound ongoing care plan.
Tips on How to Make the Most of Your Stay in Rehab
You may be wondering how to maximize your rehab stay now that you know specific signals you may need longer time.
Helpful tips:
Be Sincere
Admitting you need help with alcohol is a crucial step in recovery.
Honesty with yourself and others can help you overcome denial, shame, guilt, and fear that may prevent you from improving. Have a look at our known personalities who dealt with their addiction with honesty. Such as Bradley Cooper, Robert Downey Jr, Daniel Radcliffe, Tom Holland.
It can also help you bond with your rehab counselors, therapists, and peers, who can provide support and direction.
Be Curious
Recovery is a journey, not a goal. Be open to fresh ideas to help you overcome alcoholism and enhance your life.
Ask questions, get comments, and experiment. Explore your addiction and self with curiosity. Adapt to changing circumstances and obstacles.
Participate In Treatment
Attend treatment programs actively. Participate in treatment. Discuss, listen, give, and take feedback, do your homework, practice your abilities, and implement what you learn.
Proactively manage your recuperation. Don't expect people to help or fix you. Only you can make the necessary modifications.
Be Kind
Recovery is shared. You are part of a community facing similar issues. Be kind to rehab mates.
Encourage, sympathize, and help others. Respect their space, opinions, and choices. Learn from them. Don't critique or compare. Remember that everyone is trying their hardest.
Be Hopeful
Recovery is challenging but achievable. Be hopeful. Focus on the rewards of sobriety and recovery, not the expenses and sacrifices.
Celebrate all your accomplishments. Recognize your abilities. Work toward achievable goals. Imagine a healthy, alcohol-free life.
People Also Asked
Do alcohol rehabs take a long time to get into?
Not usually. Bed availability, care level, and insurance coverage determine this. Some rehabs have waitlists, while others accept patients immediately.

Ask the rehab of your choosing about their admittance procedure and requirements.
Is 2 weeks enough time for alcohol rehab?
No, this is too short. The National Institute on Drug Abuse recommends 90 days of treatment for most people.
Depending on requirements and goals, treatment lengths vary. Most experts think that 2 weeks is too short for alcohol recovery and that extended stays improve outcomes.
How long does alcohol detox take?
Alcohol detox takes days to weeks. Detox involves eliminating alcohol and managing withdrawal symptoms.

A typical rehab stay depends on addiction severity, co-occurring conditions, and a detox program. Alcohol detox takes days to weeks.
How long does rehab for alcoholism take?
60-90 days on average. Alcoholism rehab covers physical, psychological, and social issues.
Individual needs, preferences, and progress determine alcoholism rehab length. Some people need long-term programs, while others need short-term ones.
The severity of your addiction, the treatment you pick, and your own goals and preferences determine how long you stay in alcohol rehab. Some general rules can help you decide, but no one-size-fits-all answer exists. Know what to do if rehab doesn't work for you.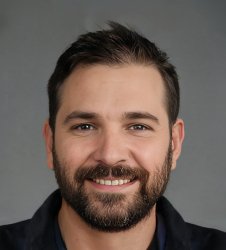 Latest posts by Tony McKenzie
(see all)