Stay calm and look for suitable rehab is the thing you can do when rehab doesn't work.
According to a report, it's noticed that 40%-60% of addicts relapse within a year. And the second time they aren't even interested in rehab. The reason behind it can be wrong sessions or treatment, communication gap between the addict and the supervisors, not being attentive in the treatments, and so on.
But if rehab doesn't work for you, it won't mean that all the doors are closed. There are still some ways that make rehab that works for you. Know here why your hopes are important to make the rehab work, what to do, and the reasons behind rehabilitation not responding.
What to do if rehab doesn't work?
It's not only you but many others for whom rehab doesn't respond appropriately. The reasons can be the treatment, surrounding, or sometimes it can be you. Whenever you get to know or realize that you're not improving from your addiction, your rehab isn't working anymore!
You can do the things given below-
Talk to your doctor or therapist
They know your addiction ins and out, so they can suggest an alternative effective way of treatment and sessions for your progress. Also, my brother shared his personal experience and said that doctor or therapist is the first option you should look for. They become aware of what they need to do or which treatment they should give based on the previous records and medicines.
And they are the ones who accept your queries without being judgemental.
Consider a different type of rehab
It's common to face a bad rehab experience from one. But there are several options available if one rehab isn't going for you.
It can be inpatient, outpatient, 12-step program, or residential rehab according to the severity of addiction.
Also, there is rehab that offers long-term care, coping skills, aftercare, long-time sober living, and so on. Select a rehab that provides the facility you need.
One of my colleagues discussed his experience with me. He needed an inpatient rehab for drug addiction that cared for patient 24/7 but he was appointed for outpatient treatment. Which gave him a limited chance to recover. At that time, he points out that, rehab doesn't work for you. 
So, then you need to look toward different options and select the rehab which goes with your needs.
Make sure you're committed to the process
Ask yourself first if you are serious and take your treatment appropriately! Not only attending treatments are enough but also you need to be punctual and cooperative with the treatments including therapies, sessions, medications, and exercises.
If you aren't taking the processes seriously, you won't progress extremely. So, try to complete your sessions seriously and stay calm.
Family and friends play a vital role while you are rehabilitated. Even rehab offers family sessions for you to improve. If you don't find your rehab working then share this with your loved ones.
They may search for other options for you. Or they may help you and motivate you to focus on the current one.
Don't give up
Self-motivation is the route of your progress while in rehab. Sometimes treatment may go wrong. A survey by the Substance Abuse and Mental Health Services Administration shows that 45% may quit drug addiction after rehabilitation. But the remaining 55% may fall behind.
But you need to be attentive and of course, you may get in the 45%. Keep motivating yourself and recall "You can do it".
Think about the bad days of your addiction and try your best to cope and accept the rehab treatments.
Reasons Why Rehab Doesn't Work
Not only rehab but also the treatment plan, sessions, surroundings, and sometimes you are the reason for rehab not responding in the way it is supposed to respond. It also includes-
Not being ready to change
When you join the rehab unwillingly thinking that you didn't need rehab mostly then the problem arises . As time goes on in rehab you can't cope with the situation and changes inside you and around you.
As a result, rehab became more frustrating for you and created a negative impact on you.
Not having a strong support system
Supportive and positive family and friends play a vital role in rehabilitation. But the treatment goes wrong when they aren't supportive. That time the negative influence from peers motivates you to lead an addict's life.
And all your rehab treatment and session goes wrong.
Not addressing underlying mental health issues
Not only substances are the reason for addiction but also mental health is also related to this. In rehab, your only addiction is treated, diagnosed, and tried to recover but mental health doesn't seem much to be discussed here.
That time the problem arises you may face anxiety, and depression while in the withdrawal stage and it goes wrong and high chance of relapse.
Not having a realistic understanding of recovery
The reason behind it can be the unrealistic expectation about recovery that ends up with relapsing. Rehab is a long-term treatment with ups and downs and not going to fix fast. It requires time, motivation, and dedication.
If you expect a full recovery after some weeks and months, then the only thing you get is disappointment.
Not being able to cope with triggers
Triggers can be any place, event, occasion, person, anything. If you can't control yourself from addiction after conducting with the reason then no rehab will help you out.
Only you can control the trigger, rehab treatment, sessions, and programs only teach you to cope with the trigger. But it's you who needs to control it. My brother told me that willpower is the strongest of all!
And if you fail to control, then no outcome you get after a long rehabilitation.
Not having enough cost for rehab that works
‌Costing is a big issue here. Sometimes up to $6k is needed for the cheapest inpatient rehab and may be less for outpatients. And the cost exceeds the length of rehabilitation.
Here your insurance may cover a huge part but sometimes this financial issue makes a negative impact on you as you aren't working at that time as well you are supposed to pay for your rehabilitation, rent, fees, and others.

That time overthinking and depression may create drawbacks in your rehabilitation.
The importance of hope
Hope is an essential thing that motivates you while in rehab and encourages you in tough situations of rehabilitation. It enhances your strength to overcome challenges including resisting temptation, dealing with mood swings, coping with cravings, and so on.
For example, Tom Holland, a well-known celebrity, shared his journey from addiction recovery. He added in January 2022 he decided to overcome the addiction and wanted to lead a sober life and set a deadline for his birthday in June. And with enough hope and motivation, he did the change and was able to lead a sorted life.
So, it's not difficult to quit addiction if you have enough motivation.
People Also Asked
When rehab doesn't work?
Rehab doesn't work when the treatment won't fit your addiction severity, you are given the wrong sessions, you are not taking the treatments seriously, and so on.
The other reasons for rehab aren't responding can be you aren't ready for the change, or your underlying issues aren't addressed properly so the treatments won't result properly. Also, one of the reasons can be not getting enough support from loved ones to motivate you.
How often does rehab work?
Rehab works 40%-60% depending on the severity of the addiction, treatment, and your efforts.
A study claims that 61% of addicts relapse within 1 year and it rises to 74% within 5 years. And for the rest, it works thoroughly. It depends on the type of rehab center you chose, the type of rehab they offer, the facilities of the rehab center, support from your friends and family, and many more.
Does rehab work for everyone?
No, rehab doesn't work for everyone.

Effective rehabilitation depends on your motivation to recover, the quality of the treatment, aftercare facilities, and so on. The reasons for rehab might not work: you may not be ready to reverse, or the underlying issue may not be treated properly, lack of facilities, and sometimes excessive costing may also create a negative impact on treatment.
If rehab didn't respond as you want for the first time, don't be exhausted. There are many options available here. And there's still a chance of recovering after long-term treatment. So, don't give up on your hopes.
You are strong, you have strength. So, keep trying and achieve your normal life back.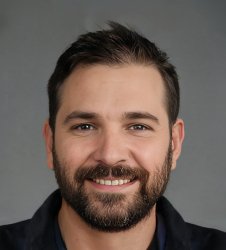 Latest posts by Tony McKenzie
(see all)