Yes, you can visit someone in rehab. But of course, follow and maintain the rules of rehab.
Close people are an encouragement and support for the patient in rehab. That is why rehab often has family sessions or therapy where you can visit a family member or friend who is in rehab. However, apart from this, you will get a chance to visit the rehab for 1-3 hours one day a week to meet the patient, but this day and time will be fixed from the rehab.

Again, these rules can change depending on the patient's condition. Normally you cannot visit rehab while in the detox period. In our blog, you're going to know about what to do or what not in rehab while visiting, rules, restrictions, and many more.
Can you have visitors in rehab?
Yes, you can have visitors in rehab.

But there are some rules, types, and times of your treatment depending on which the timing of this visit depends. Usually, if your level of addiction is not excessive, the timing of these visits makes rehab flexible enough.
But in all cases, there is a complete prohibition to meet during the detox period and some blackout sessions. Which is no more than a week.
There are usually visitors allowed for 1-3 hours one day in a week. At that time, if you have a pet, they can also visit you with your loved ones. But of course not to disturb others, that matter should be kept in mind.
Because in the process of getting rid of rehab, people, things, and things close to you play a more positive role.
On the other hand, ignore those things that trigger you and get in the way of treatment. Moreover, there are family sessions where you will meet your family and friends.
Common Rehab Visitation Rules
Rehab visitation rules may differ depending on the type of rehab. Such as alcohol rehab, substance use disorder rehab, and anger rehab. The treatment of each rehab is varying as well as other rules including visitor rules.

The visitor rules of one rehab are different from another based on the patient's treatment type, type of severity, improvement, and the rehab's own rules. However, some common rehab visitation rules for visitors include-
In many rehabs, visitors are only allowed on weekends depending on the type of treatment or other patients. Again somewhere on weekdays.
Visitors can stay in the rehab for a specific time and within a specific area.
Visitors will not be able to bring alcohol, drugs, or lighter into the rehab in any way.
Any behavior that triggers the patient and disturbs other patients cannot be done by the visitor in rehab.
A maximum of 2 visitors can visit one patient at a time.
If a visitor wants to stay the night with the patient, the age of the visitor must be above 18.
Generally, visitors aren't allowed from 10 pm to 5 am.
Before all this, if you want to visit someone in rehab, get permission from their therapist of the individual first.
What to do when visiting
Avoid the attitude of just visiting the patient during a rehab visitation. You can do more for the patient by going to rehab. That is-
Be punctual and respect the scheduled time for visiting.
Maintain open lines of contact with the patient, such as attempting to understand how they feel or whether they have any issues.
Find out their progression.
Talk about their discharge strategy.
Dress appropriately. Avoid using party or beach wear.
Attend a staff meeting.
Take part in support groups.
Observe the rules and regulations and obey them.
Feel free to discuss the bonding with the patient when questioned.
Be calm, supportive, and positive.
Respect the privacy of another patient.
Be flexible with the medical staff while communicating.
Take something exciting to share with the patient. It can be any news or staff.
What not to do when visiting
In rehab, you are going to meet your loved one. So you or any of your behavior should not get in the way of the treatment of the patient or face any other problems. Things you shouldn't do in rehab. That includes-
Stop bringing any materials or topic that triggers the patient.
Don't carry any drugs, alcoholic staff, or weapons in rehab.
Do not criticize who is in rehab for treatment.
Avoid negativity.
Stop talking about the past and future.
Don't talk about weight.
Don't talk about any type or kind of expense.
Don't force them to do something like recover fast, or talk more.
Stop expecting too much from them. As they are in a transient state.
Don't talk about unusual things or the promises you don't keep.
By applying and following some pieces of information and knowledge, you can easily support someone in rehab. Here are they-
A single call from a loved one can create a remarkable change for the patient. It makes them realize that there's someone who cares. Talk to them in a friendly tone and avoid being rude.
Be supportive and understanding
Try to support them as much as possible. Don't defend them on any task. Talk as you understand them but stop being too unusual. For instance, don't say I know how it feels. Where you don't know the facts exactly. It makes them uncomfortable to continue the conversation.
Know the basic concept, purpose, and work of rehab. That makes you talk more realistically with the addict.
When your loved one is in rehab. That makes them feel that you care and think about them. Send an appreciation card to the addict after successfully finishing a session. The little thing motivates them for the further process.
Share any motivational and informative story with the patient to make them feel better. As well as encourage them for the next stage.
Eliminate any type of things, topics, incidents, or matters that trigger the addict. And put an end to the recovery.
Attend family therapy sessions
It's the only way to help them directly in the recovery process. Learn the ins and outs about what to do and what not here for making the session successful.
Don't panic. Make the whole situation easy for you and your loved one who is in rehab. Take time to see the changes in them.
Limit the conversation which affects the recovery process. As don't talk about the past or future. Avoid talking about expenses, jobs, and weight. Try to be practical.
Meet them at least once a week, if you are too busy. But if you get a chance don't miss any scope of visiting them.
Encourage aftercare program
Aftercare is needed. As in rehab, they face a huge change. Aftercare can prevent hesitation or any other complication after finishing treatment.
Start talking about the basic things. And of course, focus on current topics more than past or upcoming ones. That may include-
Find the right time, topic, and tone to talk.
Have a supportive and calm voice for communication.
Don't be judgmental while talking.
Avoid criticizing
Speak less, listen more from them
Ask the thing with how, what, and when to know their response.
Don't force them to communicate.
Talk about their treatment and successions.
Don't share any story related to drugs or alcohol.
Stop saying the things that trigger.
People Also Asked
Can you volunteer at a rehab center?
Yes, you can volunteer at a rehab center.
There are various scopes, and the possibilities provided may vary based on the rehab. Typical volunteer roles include the following: By raising awareness of the problem as well as educating young stars and adults, you may act as an advocate for those who struggle with addiction. By assisting with activities, and supplying emotional support.
You may educate others about addiction by giving classes, running seminars, and publishing articles. You can research something deeply and elaborately about addiction by gathering data, doing analysis, and publishing conclusions with the help of rehab. Additionally, you can take part in rehab visitation in the sessions to know the condition of the patient and help them.
Are kids allowed to visit someone in rehab?
Yes, kids are allowed to visit someone in rehab. But they should be at least 12. 

There are certain restrictions regarding age in rehab. And it's fair enough. Because rehab is a place of recovery, not a place of entertainment. Still, rehab allows kids above 12, as many patients may have an emotional attachment with someone who is a kid.

For the betterment of the patient and their treatment, kids are allowed. But they aren't permitted for a night stay. To stay the night at rehab, the person should be 18.
Can you have visitors in inpatient rehab?
Yes, you can have visitors in inpatient rehab.

There are visitors in inpatient rehab. In outpatient rehab, you can meet and stay with loved ones at home or outside. But not so in the case of inpatients. So they can meet close people at specific times and days in rehab.

Of course subject to some rehab visitation rules and conditions. Even in both cases, visitors are allowed on the family therapies.
You may have loved ones in rehab. Rehab is a place to heal people, not make them sick. Rehab management gives you enough flexibility to meet the people you love. However, we have learned so far about some rules, how to talk, and how and which things may be avoided when visit someone in rehab.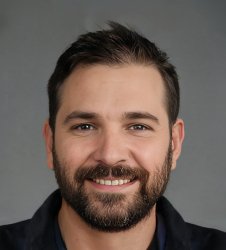 Latest posts by Tony McKenzie
(see all)