Addicts must be gutsy to enter rehab. They require assistance. Sending something significant makes a difference. What should you send? Choose something valuable and respectful. You don't want to send something hurtful or depressing. Let's see what's appropriate to give.
Following Rehab Facility Guidelines
If you have a loved one in rehab, you might send them a gift to show that you care and want to help. But deciding what to send someone to rehab can be challenging because each center has its rules and restrictions. 
Contact the Place
Before deciding what to send someone to rehab, you should always call the center and determine their rules and limits. Different places might have different rules about what you can bring and can't. Some facilities may let you bring books and magazines, while others may not.
Some places may let you bring in personal things like pictures and letters, while others may not. Some facilities may even have a list of approved sellers or online stores which you can order from. If you call the center first, you won't waste time or money on things that won't be accepted or will be taken away.
Ask the Staffs
Another way to follow the rules of a rehab center is to ask the staff what you should send someone to rehab. The staff usually knows what the patients need and what they like, so they can offer things that will help and be appreciated by your loved ones.
For example, the staff may suggest puzzles, games, journals, art tools, music players, and other things help your loved one deal with stress, boredom, loneliness, or cravings. Staff members may also suggest books, posters, bracelets, or certificates of success help your loved one feel better about himself or herself, get more motivated, or reach recovery goals.
Avoid Drug Stuff
When you send someone to rehab, one of the most important things to remember is to avoid things that might make them think about drugs. This means avoiding items containing booze, drugs, or other substances your loved one may have abused.
This also means avoiding movies, songs, or clothes that show or praise drug or drink use. Even harmless or innocent things may have hidden meanings or connections that could remind your loved one of their addiction. For instance, you shouldn't send perfume or cologne with booze, candy or gum with sugar or caffeine, or jewelry or accessories that look like drug paraphernalia.
Avoid Sending Embarrassing Stuff
If you send a gift for someone in rehab, you should think about how embarrassing it might be for the staff to find it. For safety and security reasons, staff members have the right and duty to check any mail or packages.
This means they will open and look through any packages you send to a loved one. So, you shouldn't send anything that might make your loved one feel ashamed or embarrassed in front of the staff. For example, you shouldn't give underwear, lingerie, or sex toys because they are too personal or close.

You should also avoid sharing anything controversial or offensive, like political propaganda, religious materials, or hate speech.
Items to Send Someone in Rehab
Rehab can be difficult and frustrating. It's crucial to show you care and think of them. Rehab care package as gifts for people in rehab helps people recuperate.
What to send as gifts for someone in rehab? What do they want most? Consider these.
Comfort Items
Pillows, blankets, robes, slippers. These items can ease rehab. They also encourage relaxation and sleep, which aid healing. You can customize goods with their name or initials or choose their favorite colors, patterns, or characters. These items show that you really care.
Personal Hygiene
Shampoo, conditioner, toothpaste, toothbrushes, etc. Maintaining personal hygiene in rehab is tough without these products. They also enhance self-esteem and confidence, which aid recuperation. You can choose their favorite scent, brand, or kind or design a personalized basket with goodies.
Books and magazines
Books and magazines can help rehab patients relax. They can also reduce tension. Reading engages the mind with sound and engaging topics. It can also encourage learning and new hobbies. This can be considered one of the best gifts for someone in rehab.
Choose books and publications that match their interests. Send them a sports magazine or a biography of their favorite athlete if they like sports. Send a cookbook or food magazine to a cook.
Send a novel or short story collection to fiction lovers. Avoid graphic violence, explicit sex, and substance misuse books and publications. Rehab patients may be triggered by them.
Snacks and Drinks
Snacks and drinks provide energy and nutrients. They can also spice up rehab. Rehab patients can feel better by eating something nice. It shows you care about their comfort and well-being. These are great as gifts for people in rehab.
Healthy, easy-to-eat snacks and drinks. Send granola bars, almonds, dried fruits, crackers, cheese, jerky, or trail mix. Send bottled water, juice, tea, coffee, or hot chocolate. Avoid alcohol, coffee, sugar, and artificial snacks and drinks. These may injure or addict treatment patients.
Letters and Cards
Support through letters and cards is meaningful. They can also assist the person in staying in touch. Letters and cards are precious items to send to someone in rehab. Rehab patients might also look forward to and cherish it.
Write supportive letters and cards. You might tell them you're proud of their development, miss them, love them, or wish for their recovery.
Share life, family, friend, and pet updates. Avoid judgemental, critical, guilt-inducing, or demanding correspondence. These may discourage or stress the rehabber.
Gift Certificates
Gift certificates can be used to buy necessities. They can also be used to spoil someone. Gift certificates indicate you appreciate someone's preferences. It can also give them independence.
Send gift certificates to someone to rehab as per their choice. Send them a music store or streaming service gift card if they like music.
Send an art supply store or museum gift certificate if they adore art. Send a park or zoo gift certificate to nature lovers. Avoid gift certificates to alcohol, drug, gambling, or other dangerous enterprises. These may tempt or harm rehab patients.
Additional Tips
Check with the rehab facility before deciding what to send as gifts for someone in rehab. Rehab institutions have varying restrictions about what's allowed and what's not. 
Alcohol, narcotics, tobacco, guns, sharp objects, electronics, candles, perfume, and jewelry may constitute prohibited. Before sending presents, check with the treatment center to see what is allowed.
Give Useful Gifts
Send gifts to rehab patients sparingly. When deciding on gifts for someone in rehab, buying expensive gifts to demonstrate your affection is unnecessary. Focus on the gifts' meaning and purpose, not their amount or quality. Simple, valuable gifts might help your loved one heal. Send them an encouraging watch or a healing bag instead of a designer watch or bag.
Choose Gifts Wisely
Send nothing that could provoke or hinder your loved one's recovery. Avoid sending presents to rehab patients that may trigger a relapse. Send sparkling water or gum instead of alcohol or cigarettes. Rehab care package as gifts for people in rehab can be a wise option.
Send Gifts Promptly
Send gifts to rehab patients before their discharge date. Thus, your loved one will receive and enjoy your gift while in recovery. You can also organize with the rehab facility to send your present during visiting hours, holidays, or birthdays.
Send Personalized Gifts
Personalized items to send as gifts for people in rehab are best. Send rehab patients personal, unique presents. This shows your loved one that you care about their preferences and hobbies. You can personalize gifts by putting their name or initials on them, adding stickers or ribbons, or attaching a handwritten note or card.
People Also Asked
How do you comfort someone in recovery?
Showing someone you care and are happy with their accomplishments will help them recover.

Send them encouraging cards, letters, or emails. If allowed, visit them and bring their favorite books, periodicals, music, or food. Listen to them and provide emotional support.
What can you bring to someone in rehab?
Some objects may be allowed in recovery, depending on the facility's guidelines.

Typically, hygiene items, comfortable clothes and shoes, family and friend photos, books, puzzles, games, a notebook, a prepaid phone card, and a cell phone with a charger are permitted.

On the other hand, certain items are not allowed. Alcohol, narcotics, and other substances that could cause relapse are frequently prohibited. Additionally, weapons, sharp objects, and other dangerous items, as well as cigarettes, lighters, matches, or tobacco, are strictly prohibited.

It's also essential to refrain from bringing rehab-prohibited food and drink and any lost or stolen jewelry, cash, or possessions.

Your thoughtful gift helps them heal. Follow the recovery center's standards, compose a personal note or card, and respect their privacy. Love and support are fantastic. Tell them you're proud and there regularly. Kindness and encouragement are most appreciated. Know What to Say to Someone in Rehab?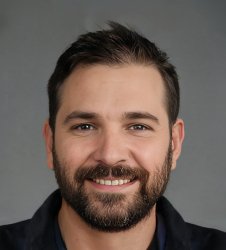 Latest posts by Tony McKenzie
(see all)