You have two choices for how to manage pet care while in rehab – you can either bring your furry friend with you or find somewhere to keep them while you would be away.
If you do decide to bring your pet in rehab, be mindful of the challenges that come with it. You have to take care of not just yourself, but your pet as well. While there are challenges, having your pet can also make your rehabilitation journey smoother. That's why you can find many drug rehabs that allow pets.
Options for Pet Care During Rehab
There are many pet-friendly rehab facilities that would allow your furry friends to accompany you during recovery. Before you look for a pet-friendly rehab facility, it's best to evaluate your choices.
You can either bring your pet with you in rehab or look for pet care while you're in rehab. There are risks and benefits to both choices. Assess them before making a decision.
Risks and benefits of keeping your pet during rehab:
| | |
| --- | --- |
| Benefits | Risks |
| Your pet offers moral support | You have another living thing to care for |
| Being close to your pet can help elevate stress levels | It might take some time for your pet to get comfortable at the facility |
| The pet can be a good way to spend some spare time | If your pet gets sick, you would have to consult a vet during your own rehab time |
Benefits vs Risks
Risks and benefits of not bringing your pet during rehab:
| | |
| --- | --- |
| Benefits | Risks |
| You will have nothing to distract you from the rehab | Your mental state would not be ideal if you are worried about your pet |
| You can focus on yourself and your recovery | You can be emotionally distressed about leaving your pet behind which can affect your recovery |
| There is no extra responsibility for you to handle | |
Benefits vs Risks
Facilities that allow pets on-site
Below is a list of some facilities that are known for being pet-friendly. So if you decide to seek treatment in any one of these facilities, rest assured that your furry friend can accompany you.
Dreamlife Recovery, Pennsylvania – Clinical detoxification, individual therapy, group therapy, cognitive behavioral therapy, etc.
Alta Mira, California – Inpatient rehab, massage therapy, family programs, etc.
Seaside Palm Beach, Florida – Inpatient rehab, outpatient rehab, spiritual programs, etc.
Step One Recovery, California – Medical detoxification, standard outpatient programs, individual therapy, group therapy, etc.
The Hills Treatment Center, Los Angeles – Inpatient programs, outpatient programs, counseling, behavioral therapy, family therapy, etc.
Taylor Recovery, Texas – Detoxification, alcohol addiction recovery, inpatient facility, etc.
Check to see whether these rehab facilities are convenient for you and your pets. You can also check with any rehabilitation center in your locality to see whether they allow pets or not.
Friends, Family Members, or Professionals Critically Evaluated Suites
Before you go into the inpatient rehab, look for an alternate place to keep your pet. You can ask around in your family and among your friends to see if anyone would be willing to keep your pet for some time.
There are also pet care services where you can keep your pet while you're in rehab. So even if you cannot find treatment programs that allow dogs, no need to worry! There are facilities that cost around $40 per night to keep your furry friend. A lot of people use such boarding facilities for their pets when they're away.
Benefits of Having Pets During Addiction Treatment
Mental health treatment centers allow pets to encourage a positive mental state for their clients.
Dogs or cats in inpatient rehab can help you adjust to the new environment faster.
With your furry friends in rehab with you, it would lessen the guilt of leaving behind something you love.
Having your pet in rehab can make it easier for you to go through the recovery with better motivation.
If you can bring your pet to rehab, you will have peace of mind for the duration of your stay there.
You can have a better bonding with your pet when both of you are in a new place.
Challenges Involved in Bringing a Pet to the Rehab Facility Process
You should check with the rehab facility whether they have any restrictions depending on the breed and size of your pet.
Your dog might react negatively to the sudden change of environment.
The other patients or any of the staff at the facility might have allergic reactions to your pet.
If your pet misbehaves, it can disrupt therapy for you and others.
Additional Services and Support
According to the ADA (Americans with Disabilities Act), organizations that serve the public must allow service animals to accompany people with disabilities in all areas of the facility where the public is allowed to go.

So if you have a service animal, you have to take them to your rehab center. Your rehab facility should have policies to handle situations like that.
Pet-Friendly Resources and Organizations
If you are out of options for keeping your pet, then you can bring them to local organizations (i.e., ASPCA). There are organizations that would keep your pet safe and even help you adopt them to a new home while you're in rehab.
Another organization is PACT, which offers foster programs for people with pets who are hospitalized. Some other organizations are:
How to I look for Treatment Centers that Allow Pets?
Finding a pet-friendly treatment center is crucial when you have a furry friend you don't want to leave behind. Your pet can be an emotional support during the whole process and help you stay focused.

To find pet-friendly rehab facilities, you can conduct online searches. It would help you narrow down some rehabilitation centers. You can use keywords such as "pet-friendly rehab facilities", or "rehabs that allow pets".

When you have a list of pet-friendly rehab facilities to check, make a list of questions. It would help you gather information to figure out which rehab facility would be the best choice.
Questions to ask:
What types of pets are allowed? Do you have any size or breed restrictions?
Do I need to pay an additional deposit for bringing my pet?
Are there limitations to the number of pets I am allowed to bring?
Are the pets allowed everywhere in the facility? Do they have to stay in a specific area?
Do you have on-site veterinarian for my pet?
What are your guidelines for pet care while in rehab? What are the set of responsibilities for me to follow?
Questions like these will help you get an idea about the rehab facilities and their policies regarding pets. It would help you find the most suitable rehab facility for you and your pet.

Also, make sure that your rehab facility has professionals who are trained in treating people in rehab with pets. Treating rehab patients with pets and without pets is quite different. So your rehab should have staff that is capable. Before you choose a treatment center, make sure it is licensed by relevant authorities. The center should meet the safety standards and have accreditation to prove its professionalism.

When you look for pet care while in rehab, you need to consider the well-being of your pets. You can look for temporary homes with your friends and family, look for pet sitters, pet boarding, or just go to a pet-friendly rehab facility.
Your pets are an important part of your life. So you should do whatever you can to make it easier for you and your pet. When you find the right pet care solution, it can help with your rehabilitation journey.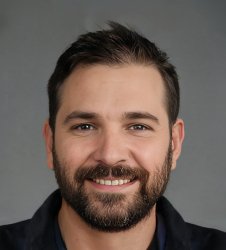 Latest posts by Tony McKenzie
(see all)