The cost of alcohol rehab in the US is around $1000 – $30,000 for a 30-day program.
It mainly depends on the type, and severity of your addiction, the type and duration of the treatment, and so on. There are some other additional options including the duration of your treatment, location of the rehab, and insurance policies- those also fluctuate the alcohol rehab cost.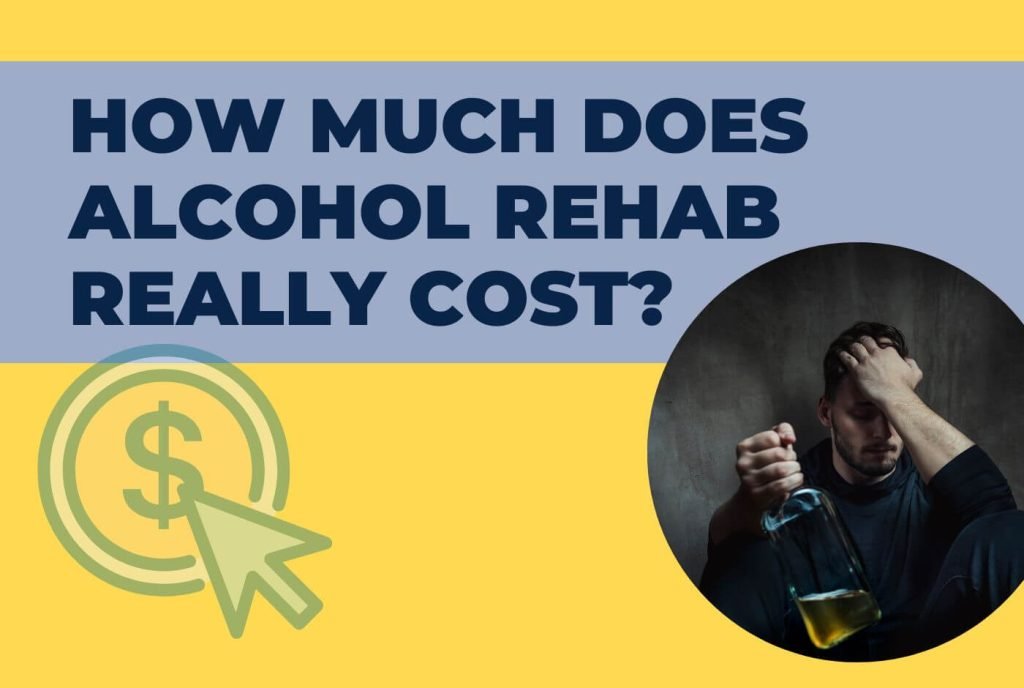 Now, to know more and detail about rehab costs, factors that affect the cost, payment options, and so on, let's dive deep into the blog!
Examples of Alcohol Rehab Costs
Rehabilitation isn't limited to a single portion. There are several rehabs included, and costs vary with the variation of alcohol rehab.

My next-door neighbor is a licensed addiction counselor with over a decade of experience. She says that she have had the privilege of witnessing the transformation of many individuals as they embarked on their journeys to recovery. She shared some examples of alcohol rehab costs. That may include-
Detox
For inpatient treatment, it costs $14,000-$27,000 per month, where detox is included. A detox may last for several days to weeks.
On the other hand, for outpatient treatment alcohol detox costs $1000-$1500 per day. And almost $30,000 for a month. The cost may increase with some additional requirements including extra support or monitoring.
Inpatient alcohol rehab
Some inpatient alcohol rehab costs $6000 monthly. But their facilities may not be satisfying.
And on the other hand, the well-known rehab costs around $20,000 for a month. Most of the time the range of the treatment cost can be anywhere within $20k.
Outpatient alcohol rehab is cheaper than inpatient. Even in many cases, it's noticed that around $5k cost for a 90 days treatment.
But in some other cases, it may cost $10,000 per month.
PHP alcohol rehab
PHP (Partial Hospitalization Program) may cost $7000-$16,000 per month. And the total treatment may last from 4 weeks to 6 weeks.
Additionally, the cost may fluctuate depending on the individual's severity of alcohol addiction.
IOP alcohol rehab
It may cost $3k to $10k per month. And it varies with some additional sessions or requirements.
Factors that Affect the Cost of Alcohol Rehab
Not only the type but also the place, duration, and insurance policies also affect alcohol rehab costs. Details are given below-
The type of alcohol rehab program
If you are in inpatient alcohol rehab then some costs of detox, medication, and therapies may include here. At the same time, my neighbor suggests that inpatient rehab is two times more expensive than outpatient.
On the other hand, if you are in outpatient rehab then the total cost may be low around $10k but there are several additional costs included.
Also, you may need only detox, if your severity of addiction isn't extreme. In that case, the cost decreases a lot.
For Partial hospitalization programs (PHPs) there may need a certain period of rehabilitation. That affects the cost too.
Here, several rehab programs may be added such as IOP, intensive inpatient programs, and so on.
The location of the alcohol rehab program
Location plays a vital role in fluctuating rehab costs. Such as the cost isn't the same in rural rehab and urban rehab.
In urban areas, the living cost and facilities are higher than the rural ones. So, rehabilitation costs are higher in urban areas. It can be ensured from one of the SAMHSA reports that in rural areas it costs $6000. Which exceeds $20,000 in urban areas.
Sometimes it rises to $1,00,000 if you choose a luxury location.
The length of stay in the alcohol rehab program
The length of staying in rehab mainly affects the cost of an inpatient program.
For the outpatient program, of course, it changes but not dramatically as in inpatient rehab. If you are in a 30-day program then it costs $20,000. It increases for the 60 days and 90 days programs up to $60,000.
Additionally, I have seen that, for detox, medication and other cost varies according to the number of sessions. So, obviously, the cost enhances with the number of sessions.
The level of care required
The level of care depends on the severity of your addiction. It can be during and after your rehabilitation. If it requires extra care for you while in rehab then of course it charges high.
On the other hand, if you still need support after completing your programs then $75-$150 per session.
The availability of insurance or financial assistance
It also affects the total cost of alcohol and drug rehab. Most of the time it reduces your expense burden by supporting your total rehabilitation cost.
Also, sometimes it covers your rehab out-of-pocket expenses too. It covers almost all types of rehab programs including inpatient, outpatient, detox, therapies, counseling, medication, and so on.
Itemized Costs of Alcohol Rehab Programs
Rehab costing isn't bound to an individual portion. But it has a wide range of treatments, additional treatments, extra care, facilities, and many more. Some are-
Treatment services
It may include counseling. Most of the time it's free to access. Here, you can share all your difficulties and an expert must help you with a proper guideline or suggestion.
Then it comes to therapy. It varies from person to person according to the level of the addiction. It includes group therapy, individual therapy(CBT, DBT), family therapy, and so on. A single therapy may cost $50-$250 per day.
Also, other medical care including monitoring, extra care, and medications may add extra cost to your total cost.
Additionally, an aftercare program that supports you after completing your rehabilitation may cost up to $150 for a single session. It may help you to prevent relapse.
Non-treatment services
It may include lodging, meals, other activities including a luxurious single room for inpatient rehab, extra meals or additional requirements for meals, and so on.
It costs up to $10,000 per month.
Facility fees
It needs to be paid an extra amount. Facilities can be for living here, having extra care, extra support, coping skill programs and so on.
Payment Options for Alcohol Rehab Programs
You can pay for the rehabilitation program in many ways. Some of the most common options for alcohol rehab programs include –
Self-pay
It is the most common option where you have to pay yourself for the program.
According to the program length and facility, you will have to pay a thousand dollars or above. In that case, you need to have a stable job.
Health insurance
If your health insurance is verified with rehab facilities, you can use it when you can surely use it as a payment option for your rehabilitation.
However, my neighbor suggested that the insurance company may not cover all the costs. In that case, we must follow the co-pays and deductibles program along with the insurance.
Government programs
The government-funded programs assist you through Medicare and Medicaid.
Medicare serves those above the age of 65 as well as some young disabled also. Whereas, Medicaid is for you if you have lower incomes.
Scholarships/grants
There are various grant programs provided by the SAMHSA such as Substance Abuse Prevention and Treatment Block Grant program and the Services Grant Program for Residential Treatment for Pregnant and Postpartum Women.
The first one provides for you if you are struggling without insurance and the second one is for pregnant women and children.
Crowdfunding
This is a different kind of payment process where money is collected from a large group of people.
For the collection, you can use online platforms also like -Fundly, Indiegogo, and GoFundMe.
But you must clarify the purpose, the amount needed, and the process of how it will be used.
Loans/Financing
If you are unable to pay all the costs by yourself or have no insurance to pay for this program, you can go for private loans.
You can take loans for your rehabilitation program by submitting the required documents.
Cost of Alcohol Rehab Without Insurance
Without insurance, rehabilitation is a bit expensive. Here starts with detox which may cost $1000-$1500 for an outpatient program.
An outpatient program may cost up to $10,000 for a single-month program. On the other hand, inpatient rehab is more expensive with a cost of $20,000 per month.
If you want any extra amenities, care, session, treatment, and so on. In that case, you need to pay an extra amount.
Suppose you need an extra individual therapy of CBT that time you need to pay $50-$250 for a single one.
People Also Asked
How much does private alcohol rehab cost?
$6k – $20k private alcohol rehab cost.
The cost of private alcohol rehab can vary widely depending on different factors. For example, the type of program, the length of the program, the caring level, the location, and so on.
Depending on these factors the cost can be varied from $6,000 to $20,000 per month.
How much is alcohol rehab in UK?
Around £6500+ per month is alcohol rehab in the UK.
It's mainly for inpatient alcohol and drug rehabs. That may change with the duration of the treatment. Also, the first month of treatment is considered primary here. An additional secondary treatment cost £1200 for a week.
Average cost of 30-day alcohol rehab?
The ranges of average cost of a 30 days alcohol rehab program are from $6,000 to $20.000.
This variation mainly occurred depending on the treatment plan of the individual, the number of detoxes you need for withdrawal, the facilities you want, and so on. The cost can be slightly low for outpatient rehabilitation.
How much does inpatient alcohol rehab cost?
$6k-$20k inpatient alcohol rehab cost.
Among all types of alcohol rehab, inpatient rehab is the most expensive. Sometimes it costs more than that.
This type of program offers 24/7 care, a variety of sessions, medication-assisted-treatment (MAT), group and individual therapy, and so on.
How much is alcohol detox?
Alcohol detox costs $1000-$1500.
The cost of alcohol detox can be varied depending on the length of the program, location, and the additional requirements. For 2 to 7 days an alcohol detox program can cost approximately $3,000 to $7,000.
However, some programs can cost more than $15,000. It's for an outpatient program. And for inpatient programs detox is included with the total cost.
If you want to get a normal life back then you need to pay for that. Why pay for alcohol, when you have a rehab place to help you? Till now you get to know about different types of rehab and their costing, facts that may affect these costs, payment options to reduce your expense pressure, and so on.
Select the best rehabilitation for you. Stay healthy and happy.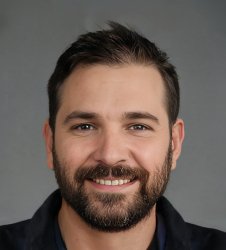 Latest posts by Tony McKenzie
(see all)