You can go to rehab and work after rehab if you follow certain rules.
Going to rehab and continuing to work are both important terms. Again here one affects the other.
If you are suffering from a disorder, mental issue, or addiction, you need to go to rehab, but you are not going because you will lose your job. That will affect both your personal life and professional life. To clear up your confusion, the Family and Medical Leave Act (FMLA) and the Americans with Disabilities Act (ADA) protect you. 
So that you don't lose your job and you can also take rehab treatment. Moreover, various things change depending on the situation, duration, and type of rehab. Read our entire blog to know about these things.
Approaching Your Employer about Addiction Treatment
Talk to your employer's face to face to inform them about your treatment. A report found that 70% of substance use addicts are employed somewhere. Many like you face telling employers about treatment or rehab. Here are some things you can do to make the job easier:
Certainly, you should inform your employer. Everyone in the office, including your employer, will wish you well. And if you work in the office with any addiction, disorder, or mental health issue, there will be many obstacles to working here.
Think you went to rehab, but didn't tell your employer. Spending many days off. This will create a negative impact on you at the workplace.
But if you go then everyone will understand the situation and they can do a lot of help for you like making alternative arrangements for your pending work while in rehab. So, you don't need to take hassle for your dues after rehab.
If you can convince employers well, you can get work from home, more vacations, or working hours at your convenience in addition to your treatment.
But during this conversation, you must prepare well so that you can present all your points well, be honest, and avoid speaking in an aggressive or offensive tone. Again, refrain from telling the details of the treatment such as what therapy or session you will take, and how long the improvement will be.
Can you get fired for going to rehab?
No, you will not be fired for going to rehab.
If you are working in a public institution, if you want any facilities to go to rehab with leave or working time for many days, you will be discriminated against by others in the workplace.
And your organization could fire you if they wanted to because of their reputation and applying their rights.
But the good news for you is that Americans have legal protection from going to rehab at work. Because one employee is one asset for the country.
No one wants to be fired to return to normal life. These legal protections include the Americans With Disabilities Act (ADA), The Rehabilitation Act, Workforce Investment Act (WIA), Fair Housing Act, Health Insurance Portability and Accountability Act, the Family and Medical Leave Act, and many more.
They have been added to various time lists from past to present according to the situation. These protections give you flexibility in previous and subsequent jobs, including not leaving your job while in rehab.
Legal Protections for Employees Seeking Addiction Treatment
Law always protects the people as long as you don't harm the country, or the country's property or people. People go to rehab to get treatment for any illness and get back to normal life.
But if at that time you are excluded from your job, it is unfair to you. There are several legal protection acts to protect you from this issue, which will facilitate your treatment in rehab and will not exclude you from your job. That is-
Americans with Disabilities Act (ADA)
ADA deals with disabilities. Even if you use a substance here, it is considered a kind of disability that is mental and neural which reduces intelligence and makes you violent. Among them are those who are alcohol addicts, and those who use drugs illegally. ADA protections only apply to workplaces with 15 or more employees.
The ADA provides 3 types of protection to employees due to their addiction or rehabilitation in the workplace. They are- Job applications and interviews, while on the job, after leaving one job, and before starting another.
There may be questions about addiction or disability. For example, what kind of disability, how many days did you take drugs, how long were you in rehab, how healthy are you now, or do you need to go to rehab again, do you have any problems now, how was your severity of addiction?
Although workplaces do not have the right to ask questions so deeply, if they do, then according to the ADA you must politely tell them if you do not want to answer truthfully or not. For your better understanding, Think Oliver is a graduate. who completed his graduation in 2020. But for the lockdown in 2020, he is stuck at home and suffers from depression.
At that time, he became a drug addict in the trap of a drug dealer online. In 2021, his family came to know about this and sent him to rehab and in December 2022, he returned fully recovered.
He applied for a job in January 2023 and was called for an interview at the end of January. At that time when he was asked the reason for this gap between his study and job, he told the truth that he was taking treatment for illness. But if they go deeply into his illness, why he was in rehab for so long, or how he became a drug addict, it is not in the ADA rule to ask.
However, in response to questions from that institution, Oliver must answer truthfully and if he does not want to give details, then politely say "I'm not comfortable answering that". Even if he doesn't get a job after that and his stay in rehab shows the reason for not getting a job.
Then Oliver can file a legal complaint against them according to the ADA. Even in the remaining two cases, the same protection applies.
Family and Medical Leave Act (FMLA)
It is a federal law that was passed by President Clinton in 1993. It is given to an employee for any treatment or emergency of a family member, and any medical emergency of the employee such as recovery from an accident, or recovery from substance addiction. That is, an employee can seek FMLA assistance during SUD or AUD treatment.
Usually, rehab treatment lasts 30-90 days. An organization gives unpaid leave to employees for 12 weeks in 12 months. If an employee has a high level of addiction and needs a lot of time to recover, then you can take leave for 26 weeks in 12 months. And your job status will be the same at the time of rejoining.
If an employee applies for this leave, the employer must inform the employee of the leave status within 5 working days. And if the leave is not granted, the employer must show at least a valid reason.
For example, Aaron works in an organization for 5 years. But he suddenly started suffering from anger issues. He has to face a lot of hesitation at work due to his sudden anger. He thought he should go to rehab and get treatment. He applied for his family and medical leave. And he will get unpaid leave and can return to his work after rehab.
Additional Workplace Discrimination Laws
Apart from ADA, and FMLA, many other acts legally provide employee protection. For example, The Rehabilitation Act, Workforce Investment Act (WIA), Fair Housing Act, and Health Insurance Portability and Accountability Act. Their description is given below-
Rehabilitation Act of 1973
It also works like the ADA. An employee is given hire, fire, and job protection. It provides treatment protection for both SUD and AUD. Drug abusers such as cocaine and heroin are rehabilitated and protected at work by this act.
Health Insurance Portability and Accountability Act(HIPAA)
It covers all ADA, FMLA, WIA, and FHA protections. If an employee has a drug addiction before or after getting a job, but later goes to rehab and gets treatment, and recovers completely.
Then you should get the job based on your merit or stay in the current job. Not the seriousness of your addiction, but your qualification should be given importance. This is the protection it provides.
Can you work while in rehab?
Yes, it is possible to work while in rehab, but it is not always put forward. 

Your workplace should be informed of your personal decision to continue working while receiving therapy. You should think about your level of addiction, the kind of recovery program you are enrolled in, and your employment duties while making this choice.

You could be allowed to work part-time, full-time, or remotely if you have a minor addiction and are enrolled in an outpatient recovery program.

However, it is generally advised that you take a leave of absence from work if you have a serious addiction or are enrolled in an inpatient rehabilitation program.
Can you collect unemployment while in rehab?
Yes, it is possible to receive unemployment benefits while receiving rehab treatment.

But there are some criteria. For example, you must be unemployed through no fault of your own, be able to work and be open to employment. And for your safety, you must have earned a minimum amount of money in the previous year.
Understanding Outpatient Options
Outpatient treatment is where the patient does all the daily work from home such as going to work, going to school, and doing house crafts.
And goes to rehab for a certain period and attends treatment and sessions. On top of that, inpatient treatment requires 24/7 rehab. And you can go home only after taking treatment up to a certain time.
Outpatient treatment is given only if the severity of the addiction is less, the type of treatment and the possibility of early recovery, moreover, if it is the opposite, inpatient treatment is given.
There are 3 types of outpatient treatment-
Day program- here you have to go to rehab for a few hours 5-7 days a week. Your ongoing session will run there. These may include biofeedback, breathwork, group therapy, music therapy, and more.
Intensive Outpatient Programs (IOP) – In this treatment, one target is set. If you achieve the target, the number of sessions per week is reduced. However, these sessions are usually held for 3 hours, 3 days a week.
Continue care – This applies both during and after treatment. Attend this session once or a few times in a week or month.
Family therapy, group therapy, breathwork, detox, medication, various sessions, and therapies are provided for you in outpatient rehabilitation. Which varies depending on the type, extent, and time of addiction.
All Considerations about The Cost And Duration Of Rehab
The cost and duration of rehab varies depending on various factors.
Such as type of addiction, level of addiction, duration of treatment as 30 days, 60 days, 90 days, or 180 days, type of rehab, number of sessions or therapy, additional facilities such as pool, personal room, spa, massage, and special care required for a patient such as whether she is pregnant, and mental health disorder.
A detox program is a withdrawal management where the substance is removed from the patient's body. Its number varies from patient to patient. Again, the type of program varies. Outpatient costs are $250 – $800 for one day and other total costs are $5,000 – $15,000 for 90 days. Outpatient programs are relatively cost-effective.
Detox is included in the total cost of inpatient treatment, here the total cost is usually $10,000 – $30,000 on average for a 30-day program. It is the most costly.
Most of your rehab costs are covered by health insurance. You can also talk to your insurance provider to be sure. However, you can look at state-funded treatment programs, and financial assistance to cover some out-of-pocket costs such as additional treatment or amenities.
Also, you can see the payment options that are installments or weekly or monthly payments.
Balancing Work With Addiction Treatment Journey
Your job may be easier if you can handle work and treatment at the same time. Whatever you can for it is-
Optional Agreements For Working During Recovery-Treatment Time
Creating a Supportive Network with Friends, Family, and Colleagues.
Use personal or vacation days to recharge.
Investigate possibilities like flexible work schedules, shortened workweeks, or remote employment if your job permits it.
Part-time work may balance your work and treatment too.
Rescheduling/deliberating working time frames around counseling appointments
Get your work done sooner or later. Also, reschedule time keeping the therapist and other sessions in mind.
For example, in the case of group therapy, your and your therapist's time will not match. The time of others in the group should also match with this. The same goes for family therapy. Apart from this, other factors like place, type of session should be kept in mind.
Returning to work After the Completion Of Rehab Program
Returning to work from a rehab program is a hesitant process. But you can easily deal with it. For example-
Bring back boarding with coworkers.
Have an open discussion about your health with the employer.
Realize that you are not alone, there are many here to help you.
Learn about and participate in employee assistance programs.
Take care of yourself.
To organize your work, set a plan for your work.
Try to avoid the things that trigger your bad habits.
Be sure to attend all post-treatment sessions.
You can take part time or work from home options outside office hours or on holidays to reduce your workload.
Overcoming Fears/Stigma-Surrounding On Job Agreement with Treatment
There is nothing to fear about losing everything during the treatment. Below are the details:
Protection Category
Here you get 12 weeks off in 12 months for emergencies. It is your right. It is mostly unpaid. In some cases, if considered then you can get some percentage of the total salary. In case of more emergencies, you will get 26 weeks of unpaid leave. And you will have your job. This protection is provided by the FMLA.
Address Misconception/Fears of Job Demands/expectations
You may do a few things to get past your worries or misconceptions about the responsibilities and expectations of the job.
It's essential to initially talk about your worries with a trustworthy friend or relative. This person might be a friend, a relative, a therapist, or a professional counselor. By discussing your fears, you can develop coping skills and a better understanding of them. Then, the investigation is essential.
Make every effort to learn as much as you can about the employment environment and the many employment options. This will make it simpler for you to find a job that fits your interests and skills.
General Queries
Answers of some common questions-
Do you get paid while in rehab?
You are not compensated while in treatment, sorry. 

But by using a few strategies, you can control this sum. For instance, apply for short-term leave, talk to your employer, and use your yearly leave time here to receive full compensation.

You might receive a portion of your pay from this. While in recovery, you can qualify for work-from-home or flexible hours. Again, you will be granted permission to work for a specific length of time while in treatment with the aid of laws like the ADA, FMLA, and HIPAA.
Will I lose my job if I go to rehab?
No, receiving treatment won't make you lose your job. 

Laws like the Americans with Disabilities Act (ADA), Rehabilitation Act, Workforce Investment Act (WIA), Fair Housing Act, Health Insurance Portability and Accountability Act, Family and Medical Leave Act, and many more exist to keep you from losing your job.

In addition, be open and honest with your employer about your addiction, the reasons you need to go to rehab, your goals for recovery after rehab, and your options for working while undergoing treatment. You won't lose your work if you get addiction treatment.
Balancing the job and your addiction is challenging. But you can get treatment from rehab without losing your job where ADA and FMLA will give you protection.
Moreover, how to manage costs while in rehab and how to cope after a return to work agreement after rehab are all very simple matters. It has been discussed in detail so far. Apart from this if you have any opinion you can let us know in the comment section.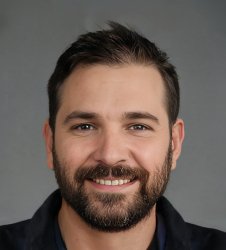 Latest posts by Tony McKenzie
(see all)