Yes, the Affordable Care Act (Obamacare) requires all health insurance plans to cover mental health and substance abuse treatment, including inpatient alcohol rehab.
A report shows that 94% of addicts weren't interested in receiving treatment and the primary reason was suspected of unstable financial support. But the good news is you can decrease the lion's share of inpatient alcohol rehab with insurance.
Here are three types of plans, they are- Health Maintenance Organization (HMO), Preferred Provider Organization (PPO), and Point of Sale (POS). These plans not only reduce your fees but also help you to visit the specialist who is needed for your treatment and make the process flexible.
Even some insurance covers the out-of-pocket expenses too. To make inpatient treatment in rehab easy, there are several options available to support your treatment if you don't have any insurance.
Go through the blog to learn more about inpatient substance abuse rehabilitation, insurance what covers and not, other options, and so on.
Understanding Inpatient Alcohol Rehab
Inpatient alcohol rehab is where Alcohol Use Disorder (AUD) is treated. Most of the time inpatient treatment depends on the severity of your addiction, duration, medical history, and so on.
If you're in the primary stage of addiction then outpatient treatment could be enough but in most cases for addiction inpatient rehabilitation is preferable. Here you get 24/7 care from professionals and specialists including consultants, doctors, therapists, nurses, staff, psychologists, nutritionists, and on and on.
Additionally, inpatient detoxification, withdrawal, controlling triggers, life skill training, and relapse prevention tricks can be dealt with by specialists more easily than outpatient treatment.
Inpatient treatment can also vary depending on your condition and progress. It can be short-term rehabilitation of 3, 5, or 7 days, sometimes it can be a single month to a couple of months.
But if the severity of your addiction is serious then the treatment can last half a year to one or two years.
Depending on this duration, type of treatment, and number of therapies the cost of rehab can vary. Typically a week rehab to three months rehabilitation costs $5000 – up to $60,000 which includes detox, medications, therapies, amenities, and so on. Around $500 – $650 is an average cost of a day in rehab.
Moreover, the cost can vary depending on the state you live in, such as a month of rehab in New York – $33,000, Texas – $32,000, Ohio – $29,000, Georgia – $25,000 and so on.
What Expenses Health Insurance May Cover in Inpatient Alcohol Rehab
The expense of living, treatment, required sessions, therapies, and sometimes aftercare programs may be covered by health insurance. Additionally, some out-of-pocket expenses can be added here too. Have a look here in detail-
Room and Board
Health insurance for inpatient rehab covers the cost of accommodation in rehab including room, electricity bills, snacks and so on.
Also, they cover amenities along with a playground, gym, and swimming pools.
Medical Supervision and Monitoring
Health insurance may cover all the facts related to your treatment. As inpatient rehab provides 24/7 care, insurance covers the expenses of nurses, staff doctors, therapies, and consultants along with the treatments, and therapies.
Counseling and Therapy
Counseling is one of the important issues while staying in rehab. What to do and what not can be pinpointed by the consultant.
Also, the therapies include group therapy, family therapy, individual therapy, relapse prevention therapy, and so on. Health insurance covers all of these costs.
Medications
Healthcare insurance covers the expensive drugs including suboxone, buprenorphine, and antabuse needed for treatment when your severity is a bit high.
Testing
While staying in the rehab for screening the current situation and state of your addiction some tests are required including blood test, urine test, psychological diagnostic testing, along with other medical testing. All these costs are covered by insurance.
Aftercare
Being sober after completing rehab treatment is a challenging task. There're several support groups, and care programs available for not being triggered, and expenses are covered by your insurance.
What is Not Covered by Health Insurance in Inpatient Alcohol Rehab
Some out-of-pocket expenses or something that isn't your expense of treatment aren't covered by health Insurance in inpatient alcohol rehab.
In inpatient rehab, health insurance may cover all your medical, rehab, treatment, and medicine expenses.
But may not cover some which are optional or not directly related to your treatment. That includes-
Transportation
Traveling can be an expensive part of rehab. It'll be more costly if your rehab is located out of your state. Or somewhere far away from your residence. Health insurance may not bear this cost.
Meals and Incidentals Cost
Insurance may not cover your cost of meal, snacks or any other relevant facts. This is a personal expense and insurance doesn't cover them.
Copays and Deductibles Cost
In some rehabs, they may be required to pay some copays and deductibles costs before the treatment, therapy, or session.
As it was going to be an expensive and long time process. Insurance covers your expenses of treatment but the copays and deductibles cost may need to be paid by you.
Getting the Most From Your Health Insurance Benefits
A survey shows that Americans have coverage of around $3400 per year. That can be maximized too. Normally health insurance covers most of your expenses and to add the additional ones including out-of-pocket expenses, copays and so on you can get several options.
You need to be active to find the best for you. Suppose they offer some discount and offers for their policyholders you can take them.
As well try to find a rehab in your network that may help to reduce the expense gradually. There are many ways along with-
Understanding Your Plan's Coverage
Know your insurance plans, what they will cover and what not. Find out if they pay your monthly rehab expenses. If yes then find are going to pay your copays including the doctor's fee, the cost of medicines, and so on.
Try to find out how much deductible you need to pay and then your insurance starts paying your out-of-pocket expenses. Then try to pay the amount. Have a look at your in-network rehab options and facilities. As well as the insurance that may cover it.
Prior Authorization Requirements
Prior authorization requirements are an additional part of your health insurance that may cover several treatments including inpatient rehab, medicine costs, and so on.
But to have this coverage, your doctor who is prescribing you needs to request it from the health insurance provider.
After supervising your need for the insurance and other facts the insurance provider approves the request only if they find you eligible.
HMO vs PPO vs POS Plans
HMO (Health Maintenance Organization) is a type of insurance plan that is only applicable for in-network rehabilitation. You can choose a specialist in your network and have treatment from here. In that case, HMO will cover all the expenses. But if your rehab is out of your state then HMO won't give you any coverage other than any critical or emergency cases. On the other hand it's bit flexible for
POS (Point of Service) may cover your out-of-network rehabilitation cost but need a referral from your PCP (Primary Care Physician). It's more premium than HMO.
PPO (Preferred Provider Organization). Here you don't need any referrals or see in-network doctors. You can choose any specialist from in and out of your network. And the insurance may cover a huge part of your treatment. It is more premium than HMO and POS.
Appealing Claim Denials
If your insurance denies it, how? There are still some available ways that may help you out. You can claim an appeal but it would be time-consuming so keep trying with essential and authentic documents that support your claim. That helps you to support your treatment coverage.
Using EAPs and Supplemental Benefits
EAP (Employee Assistance Program) is applicable for employees and even their families to cover any medical expenses through a third party.
Even here you don't need to pay any copay or deductibles. But for inpatient alcohol rehab it requires a referral.
Paying for in Inpatient Alcohol Rehab Without Insurance
Health insurance for inpatient rehab is a stress relief path for rehabilitation. But still, if you don't have insurance and are still willing to have treatment, then there are several financial supports available to help you out. There involves-
Inpatient Treatment Scholarships
Substance Abuse and Mental Health Services Administration (SAMHSA) grants several scholarships if you are recovering significantly and cooperative toward your treatment. Also, NAMI (National Alliance on Mental Illness) offers scholarships for rehabilitation too.
Government Funding Options
There are several funding options including a state fund that may help you to pay your rehab costs. There you must meet some criteria including you have a low income, your addiction is severe, you are doing well in your treatment, and so on.
Crowdfunding for Treatment
Many sites create a path for your family and friends, from where they can enhance your treatment fund. It can also be done by selling old furniture or expensive things. GoFundme is a platform that may help you here.
Financing and Loans
Financing rehab is a good option to choose as they allow a post repayment option that may go with your budget.
You can also apply for medicare, medicaid, VA (Veterans Affairs) or personal loans to cover the cost.
People Also Asked
Does Health Insurance Cover Inpatient Alcohol Rehab in Wisconsin?
Yes, health insurance covers inpatient alcohol rehab in Wisconsin.
Two well-known insurance plans Wisconsin Medicaid and BadgerCare Plus are accepted by most of the rehabs in Wisconsin including Arbor Place, Comprehensive Treatment Center (CTC), Koinonia Residential Treatment Center, and so on.
It covers the expenses of consultant, planning, treatment, recovery training, aftercare programs, skill training, and so on.
Does Healthspring Medicare Cover Inpatient Alcohol Rehab?
Yes, health spring medicare covers inpatient alcohol rehab.
Medicare offers several insurance plans according to your treatment. Mainly inpatient rehab is attached to Part A where all the treatments are included. It covers one to three months of inpatient alcohol rehab.
On the other hand medicare part B may cover additional and partial treatments such as having any mental issue or health issues during recovery. These are covered by Medicare too.
Does Medicaid Cover Inpatient Rehab for Alcohol?
Yes, Medicaid covers inpatient rehab for alcohol. Its coverage depends on individual needs, financial state, severity of addiction, treatment plan, state of the rehab, and so on. It's mainly applicable to those who have financial crises, medical needs, children or age up to 65. A report claims that up to 84 million Americans are registered in Medicaid.
Inpatient substance abuse rehabilitation is the best option for you, if you are looking for a path to get rid of addiction. Outpatient rehab has some limitations and restrictions in treatment plans, therapies, and sessions. However, inpatient rehab has no limitations in treatment.
They provide every support you need in rehab. In the meantime, the expense will be a bit higher. But health insurance along with some scholarships, government, and non-government funding is possible to reduce gradually.
All these options are discussed in the above writing. We are hoping for your bright future. Comment below to share your experience with insurance coverage of inpatient alcohol rehab.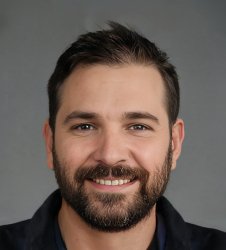 Latest posts by Tony McKenzie
(see all)