Imagine, you're drunk, and you just misbehaved with your spouse. After a while, you felt guilty, and now you want to quit drinking finally. That's a bold statement. Now you need to go to rehab, the alcoholics rehab centers. But you don't know how to get into rehab for alcohol.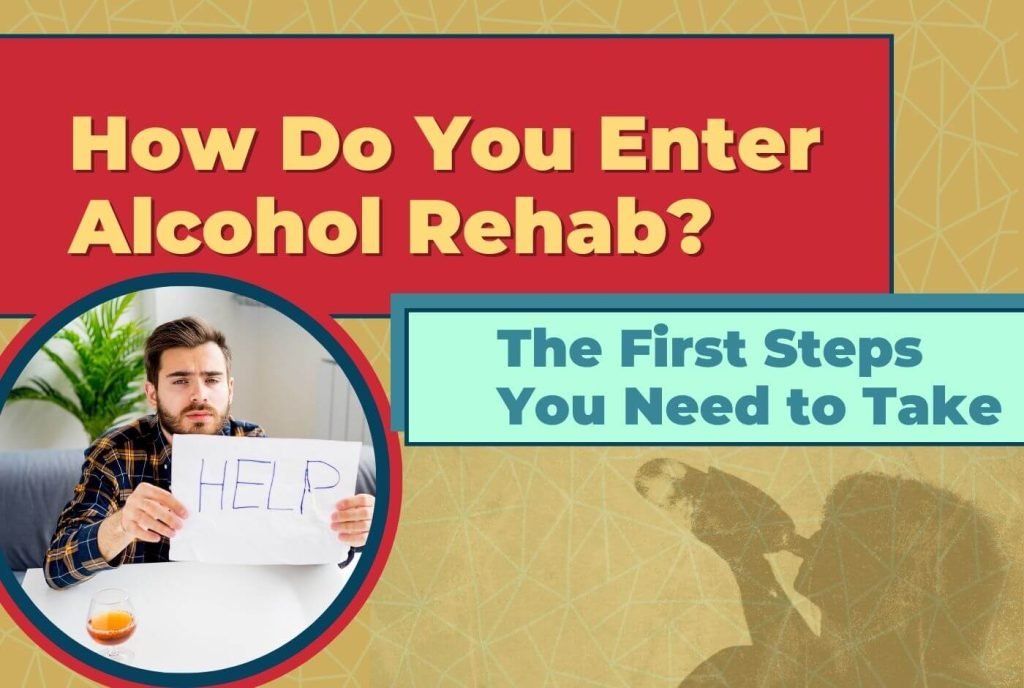 Joining rehab can be a life-changing decision, but it can also be disturbing. Let's discuss how and why to join rehab and how to decide if you need rehab.
Understanding Alcohol Addiction
Drinking alcohol is an issue in the first place. And taking it regularly, and becoming dependent on it, makes the situation worse. Alcoholism affects you for a long time and in many ways including your body and mental health. About 40-60% of drug usage is reduced after rehab.
Deciding to Enter Alcohol Rehab
Now you need to decide whether you need to get into rehab or not. But how? Rehab is an extensive program that helps you gain sobriety. It decreases the cravings for alcohol and heals your body and mental health too.

In short, for everything that got damaged in your lifestyle, rehab will try to make them normal. Think for a second, you're suffering from alcoholism. So, you need the rehab definitely.
Preparing for Alcohol Rehab
Joining rehab isn't an easy decision like going to a restaurant and taking a meal. It'll affect your life and make a change for positivity. So before you join, you need some preparation for rehab.
Here are some things you need to prepare for alcohol rehab:
Discuss Treatment Plans
Before you join any alcoholics rehab center, it's essential to discuss the whole session with your nearest and dearest ones. Usually, people see rehab as a taboo still. They might think of more unimaginable things you haven't even done yet.

Explain the rehab treatment to them, share your goals, and tell them the benefits afterward. Make them supportive of you.
Set Up Support For Work, Bills, Childcare
Rehab is a part of your life, not a thing you'll need to bear for a lifetime. If you're working somewhere, you must take some leave and arrange the necessaries. Talk with your HR for a leave for rehab. Make your bills automated by putting in credit card information.

You can pay some money in advance to them like gas and electricity bills, and for childcare too (if needed). This is how you can focus on your treatment without any tension.
Rehab will provide the necessities you'll need. But you must pack your clothes, medications, toiletries, and other personal items for self-hygiene. You'll be passing through leisure time in your treatment. So take some books and journals with you.

Be careful about rehab rules that what you can take in there and what not, like drugs, weapons, and specific electronics.
Organize Legal And Financial Matters
If you have legal issues like pending taxes, court dates, fines, or debts, try to resolve them before you go to rehab. Without resolving them in time, you'll face some consequences. To avoid any extra hurdles, organize and resolve legal and financial matters.
Cherish Time With Loved Ones
Yes, you need to cherish the good times with your loved ones before you get into rehab. While in rehab, you'll be away from them for a long time like a year. They will miss you so much, and you will too!

So, express your gratitude to the loved ones. Try to keep in touch with them during treatment.
What to Expect at an Alcohol Rehab Program
Rehab will be a challenging time for you. It will seem complicated to you as you're not sober, and can't maintain a regular healthy life like others. You'll go through several comprehensive assessments of your physical and mental health. In rehab, you'll receive a specialized treatment plan for yourself.
Here are some things that will be included in your personalized treatment:
Detoxification
One of the safest ways to remove the toxins of alcohol from your body is detoxification. In this stage, you'll have withdrawal symptoms. Don't worry, even if you'll face sweating, nausea, shaking, insomnia, and anxiety, these all will be your recovery process. And these things can be managed with proper care and medication.
Therapy
One of the most important, or you can say the core treatment of the rehab session is therapy. You'll be under the observation of a counselor or doctor to identify the problems you are facing now. They will suggest preventing withdrawal symptoms and maintaining sobriety, These therapies can be group-based or specialized for you only per your needs.
Education
Rehab not only gives you therapy, but it also educates you to maintain sobriety. They will make you learn more about the cons of alcohol abuse effects. These things will help you go through the rehab with more ease.
Activities
Rehab staff will make you exercise and encourage you to participate in yoga, meditation, art, music, or hobbies you love. This will help reduce stress, improve mood, and stabilize confidence.
Aftercare
After you finish your rehab days, you will be under the supervision of the rehab. This will help you to prevent and decrease the withdrawal symptoms. You can join support groups like Alcoholics Anonymous (AA) for better communication in aftercare. Take consultation from a doctor and don't forget your medications.
Finding the Right Alcohol Rehab Program
There are numerous kinds of alcohol addiction treatments offered, like inpatient and outpatient.
You can choose between PHP, IOP, or Residential for your treatment depending on the circumstances and requirements.
Consider the following factors to find the perfect rehabilitation center for you:
Research Different Rehab Programs
You can use online directories, websites, or reviews for reviews. You can ask your doctor and counselor for further references.
Assess Needs and Preferences
Find out what you really need from rehab. The environment, treatment, and your preference should be your priority.
Check Insurance and Finances
You must find out if your insurance will cover your rehab expenses. If you're having trouble paying, they provide financing alternatives. Treatment centers for alcohol may also have financing systems, check them out too.
Tour Facilities, Interview Staff
You should go and check out how they look and feel. You will also benefit from speaking with the employees. It will make you confident whether you can really stay here or not. Check for their tour facilities also.
How to Get Into Rehab
It's not as difficult as you imagine getting into a rehabilitation center. But there are some processes before you get into it. About 50% of people don't complete rehab. So don't belong to that 50%, make your way to sobriety.
Here are some steps you can follow to find the best option for you:
Step 1: Search for the Best Option for Alcohol Rehab
You can find different alcohol rehab programs like inpatient, outpatient, residential, or detox. If you want to know something, you should look it up online. Search before you get into rehab is necessary.
Step 2: Make the Initial Call
Once you find something that meets your requirements, you can ring them and ask extra questions. You will be asked about alcohol consumption, health background, and personal details. They will tell you about their admission process as well.
Step 3: Ask About Cost and Insurance Coverage
There are ways to get cheaper alcohol rehab options if you look around. You can find out their options for paying and getting help financially. You should talk to your insurance agent about this.
Step 4: Consider Location
If you decide to enroll in a program that's far away, you might find it easier to focus without being around things that remind you of bad times. Shuffling through your options carefully and making an informed decision is essential.
Step 5: Begin the Intake Process
When you choose a program and check eligibility, you may proceed with the intake process. You must fill out some papers and sign contracts for this move. Before joining the program, you will have to complete a physical exam and a drug test too.
How Long is Alcohol Rehab
The length of alcohol rehab changes based on the type of program, the severity of your addiction, and your progress in recovery. Generally, rehab programs for alcohol can last anywhere from a few days to a few months. 
Some common durations are:
Detox
In the initial stage of alcohol rehab, you will quit drinking and remove alcohol and other harmful substances from your body. Detox can last from a few hours to a few weeks, depending on how much and how long you have been drinking.
Inpatient
This program is where you are at a facility 24/7 and receive intensive care and supervision. Inpatient programs can last anywhere from a few days to a few months, depending on your needs and goals.
Outpatient
This is where you attend sessions at a clinic or center while living at home or in a sober living environment. Outpatient programs can last anywhere from a few weeks to a few years, depending on the level of support and commitment you have.
Residential
This program is where you reside in a structured and supportive community with other people in recovery. Residential programs are long and can last from a few months to a few years, depending on your development and growth.
When and Why You Need Rehab for Alcohol Addiction
Depending on how much alcohol affects your general quality of life—including your physical, mental, and emotional health as well as your social relationships and ability to perform tasks at home or in the office—you might benefit from going to an alcohol recovery center.
Some signs that you may have an alcohol addiction are:
Drinking exceeds your original intentions and plans.
You struggle to cut back or quit drinking entirely
You allocate plenty of hours getting hold of, enjoying, or overcoming alcoholic drinks.
Whenever I am without alcohol, I get anxious.
Because you're constantly drunk, you ignore your duties or interests.
Continuing to consume alcohol despite its detrimental effects is common for you.
Alcohol dependence is a severe issue causing bodily, psychological, cognitive, and interpersonal complications. This behavior increases the likelihood of you acquiring different diseases or suffering from more injuries. Alcohol addiction, if neglected, can be deadly.
Transitioning Back Home After Rehab
One of the most challenging things about recovering from an addiction or illness is returning to your regular daily activities after finishing treatment. There are many things you might encounter that could put your sobriety at risk.

Although, with careful preparation and aid, you may safely return home and preserve your recovery.
Here are some tips to help you:
Recovery With Aftercare Programs
Aftercare programs are created to supply continuous help and direction after recovery, the list includes counseling, therapy appointments medication management, educational opportunities, and career guidance.

In response to therapy, aftercare plans are available to help manage problems upon resumption, avoid regression, and attain unique targets.
Relapse Prevention Strategies
Recovery relapse is a usual phenomenon in drug and alcohol addiction, but it doesn't indicate failure or inability to heal again. Relapse prevention strategies enable you to recognize and avoid potential causes, deal with cravings and unpleasant emotions, and get support whenever necessary.

Some examples of relapse prevention strategies are: Having a relapse prevention plan, along with self-care habits, circumventing dangerous situations, leveraging coping tactics, and tapping into your support group's resources.
Support Group Attendance
Support groups like AA, are gatherings of individuals with comparable struggles and obstacles related to substance use disorders and recovery. They create a protective atmosphere where individuals may openly articulate their thoughts, exchange challenges & achievements, gain insight/knowledge & earn helpful input.

Support groups can assist in building a sense of connection, responsibility, and hope.
Recovery-focused Routines
With a focus on recovery, you may develop habits leading to increased organization, stability, and motivation. Finding a balance between our bodily needs (exercise), inner thoughts (meditation/journaling), and faith can be part of a recovery program for overall improvement in health and outlook.
Open Communication With Loved Ones
Effective communication must occur if you want to keep good connections going with your relations following rehabilitation. You might have to establish trust again, fix problems, draw limits, and voice your wants and demands.

Open communication can help create common ground, esteem, and support among our loved ones. Additionally, it helps you avoid feeling lonely or isolated which can lead to depression and anxiety and even cause you to turn back to drug use as a coping mechanism.
Transitioning back home after rehab can be hard. It can feel daunting, but possible! Following these pointers and receiving qualified support whenever essential, you can maximize your chances of success in your recovery quest and lead a satisfying life.
People Also Ask
How can I enter rehab quickly?
To get into rehab quickly, the initial step is to contact a dependable alcohol rehabilitation facility and request an evaluation. According to the evaluation, the therapist will suggest the most appropriate treatment plan for you and assist in the enrollment process.

In some cases rehab clinics could be busy, so acting fast & doing what your therapist says is essential.
What to look for in a proper alcohol rehab?
A good addiction treatment center offers customized care based on scientifically proven methods and your specific needs and preferences. Detoxification, medicine, therapy appointments, and support organizations are all part of this.
Does alcohol rehab offer mental health treatments?
Yes, alcohol rehab offers mental health treatments too! The best way to tackle addiction is by getting complete care that combines alcohol abuse and mental health support. In this case, treatment options might include drugs, counseling, or different methods tailored to tackle both problems simultaneously.
If you really need rehab, don't hesitate to get into it. Just consult with a doctor, and search for the necessities online. You will get most of your answers from online blogs and forums. Discuss the rehabilitation process with your nearest and dearest ones, and don't wait anymore. Know if alcohol rehab patients do suffer.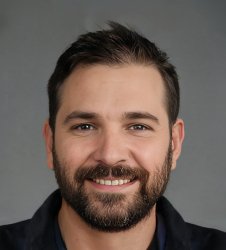 Latest posts by Tony McKenzie
(see all)